Achieve Wireless Camera Control with your Bolt 4K
DECEMBER 13, 2021
---
Achieve Wireless
Camera Control

with your Bolt 4K
5 min read
April 22, 2022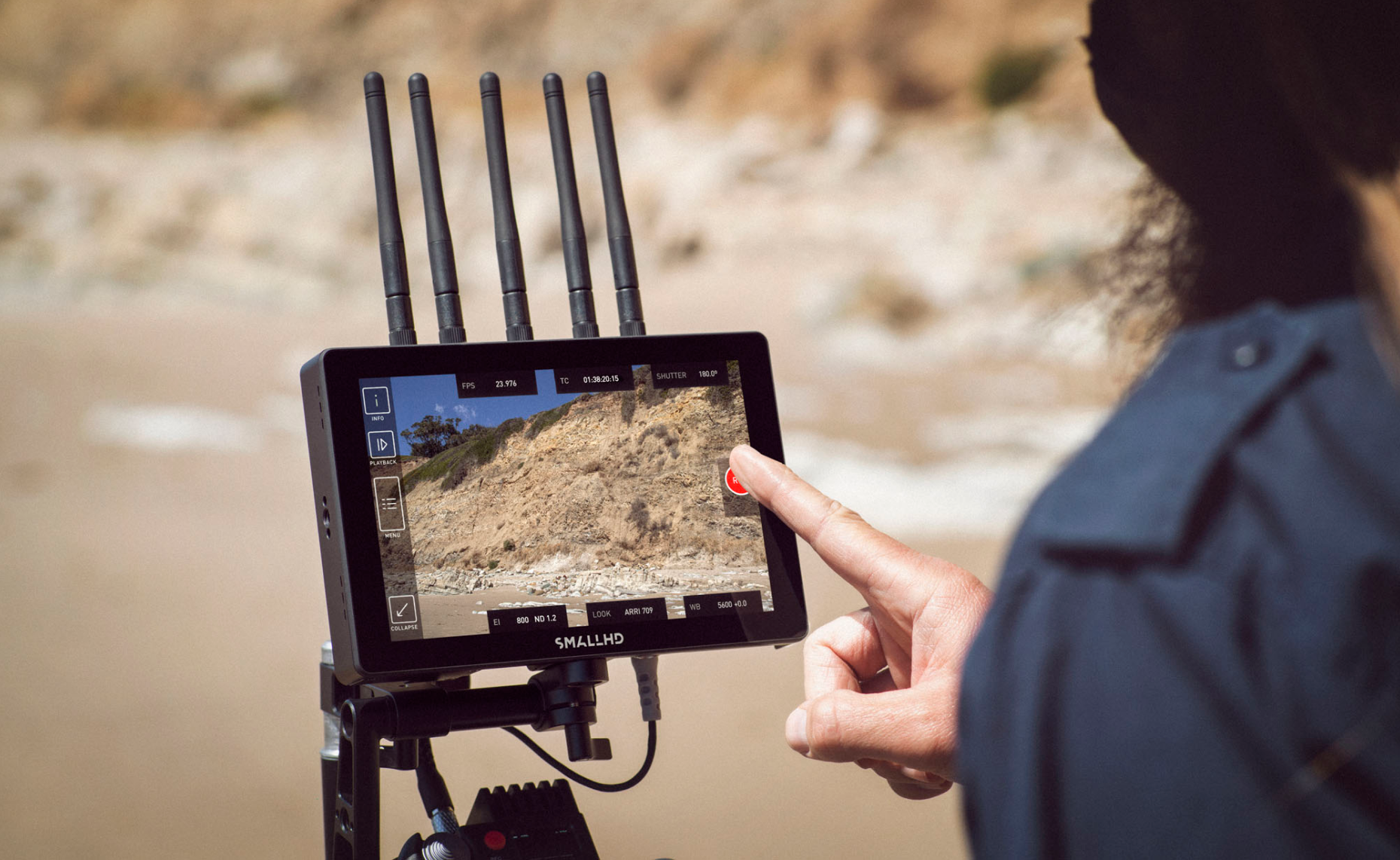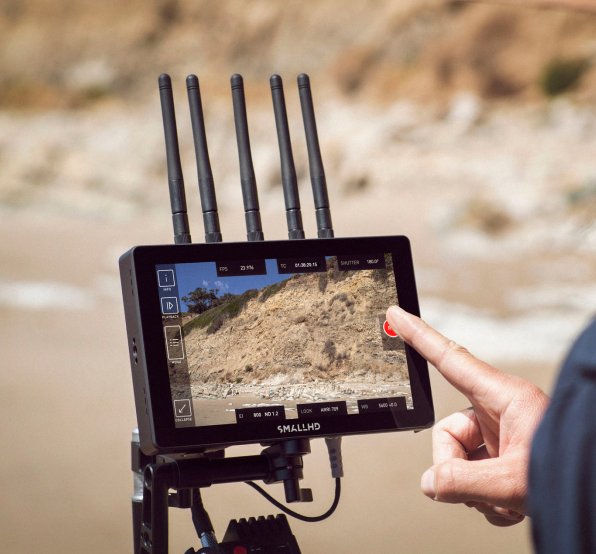 You thought you knew Bolt.
Sending zero-delay wireless video with Bolt has become an on-set standard. But with the power of BB3, Teradek's custom silicon, we've unlocked the long anticipated wireless camera control. Now, you can control your camera wirelessly with any Bolt 4K device when used with SmallHD Smart 7 monitors.
What is Wireless Camera Control?
Whether you're an AC on the move, a DIT at your cart, or a DP at video village– you all have one thing in common: a desire to control your camera to improve on-set efficiency and supporting your creative intent.

Bolt 4K Wireless Camera Control makes it possible for you to control your camera's core settings from anywhere on set.
Unlike WiFi-based apps on mobile devices or additional dedicated hardware, Bolt 4K transmits Wireless Camera Control on the same wireless signal used to transmit zero-delay wireless video. This simplifies your setup and integrates with your existing ecosystem for touch-screen camera functionality on your SmallHD Monitor.
What can Wireless Camera Control do?
When using Wireless Camera Control with Bolt 4K, your SmallHD Smart 7 monitor becomes the off-camera command station. Controlling your white balance, shutter angle, and trigger start/stop record are just a few critical functions you have at your fingertips.
Another bonus? You can say goodbye to the learning curve. One day you're on a job with a RED V-RAPTOR package, and the next day with an ARRI Mini LF. SmallHD's PageOS user interface and menu settings are consistent no matter what camera you're using.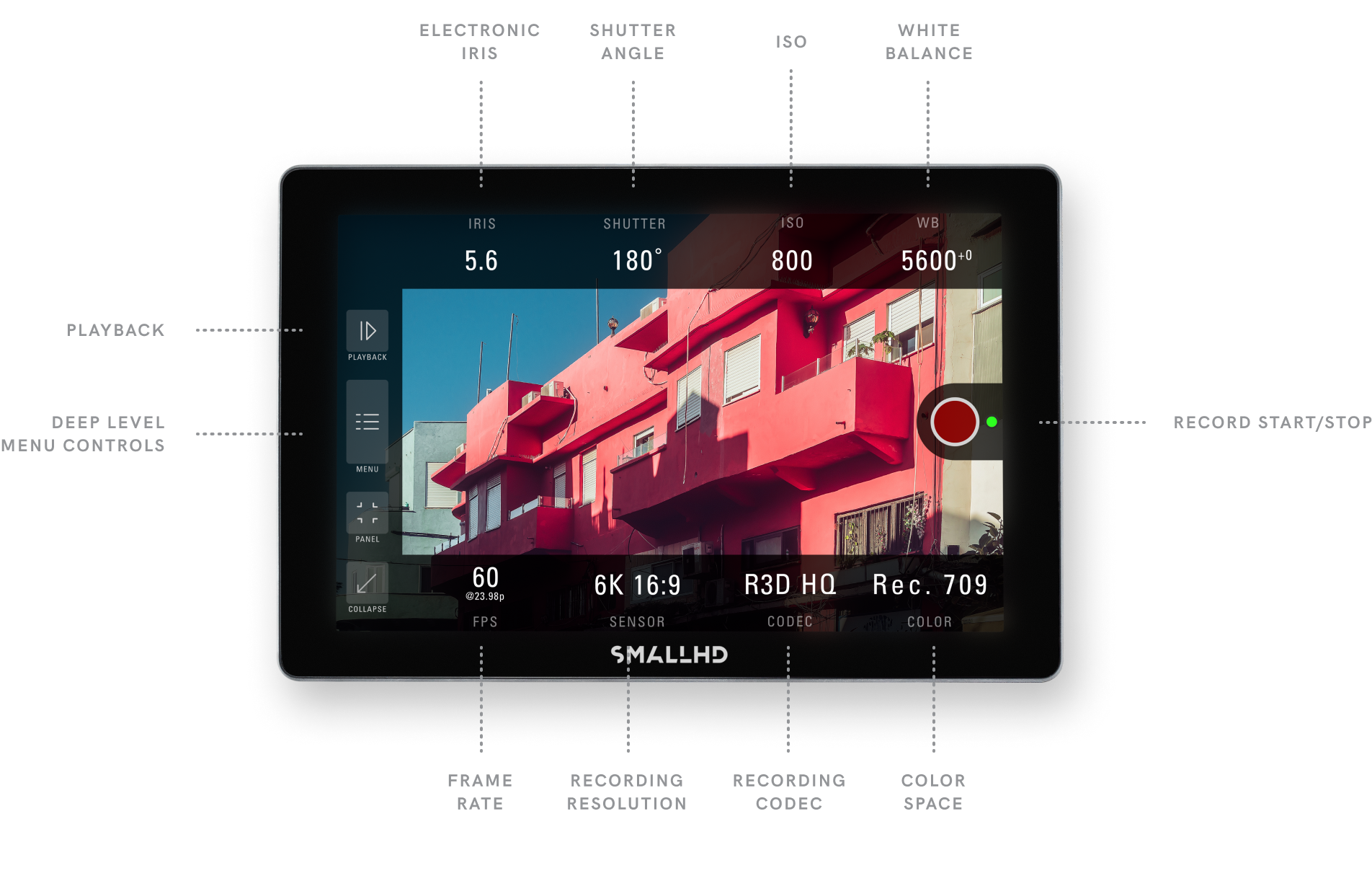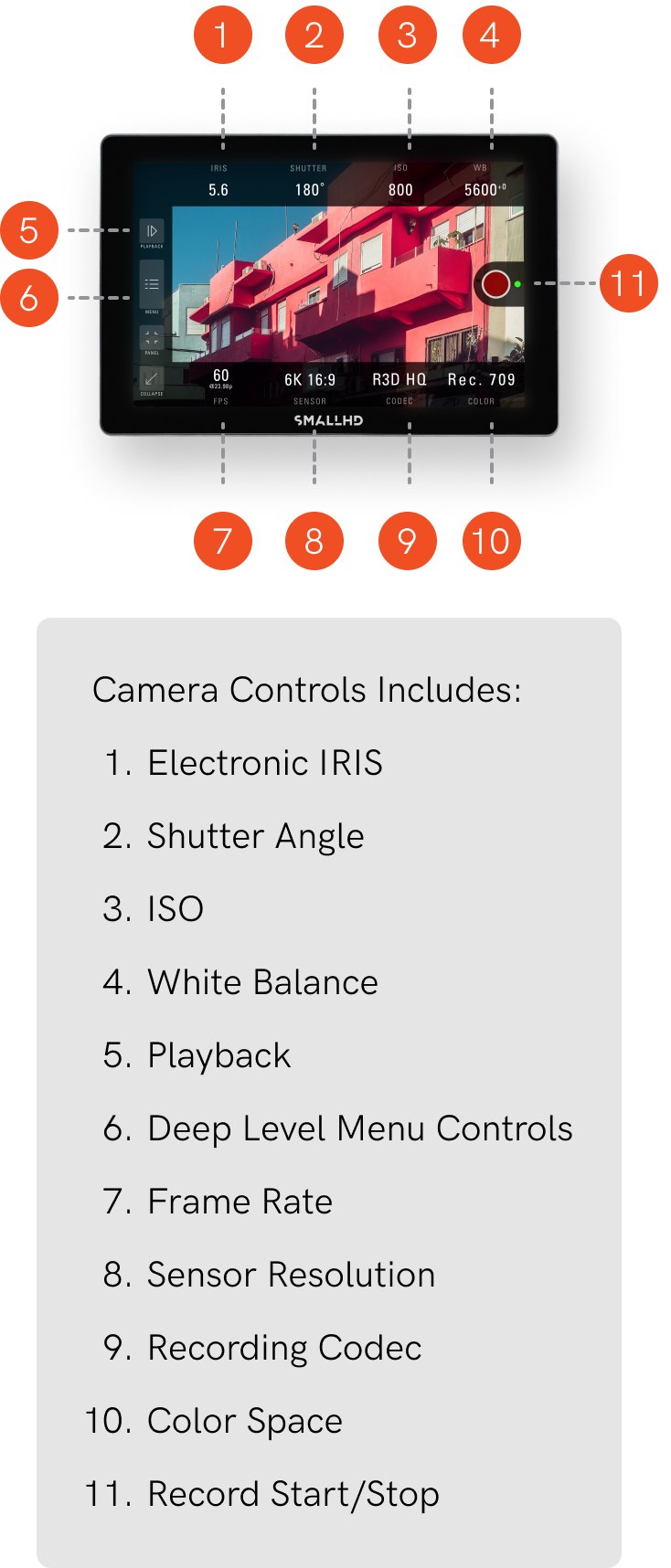 How does camera control work?
In the past, Bolt 4K Monitor Modules paired with SmallHD Smart 7 monitors were the only way to enable wireless camera control. But now, with the new portable Bolt 4K USB Adaptors and lightweight Smart 7 Hubs, you can do more with the products you already own.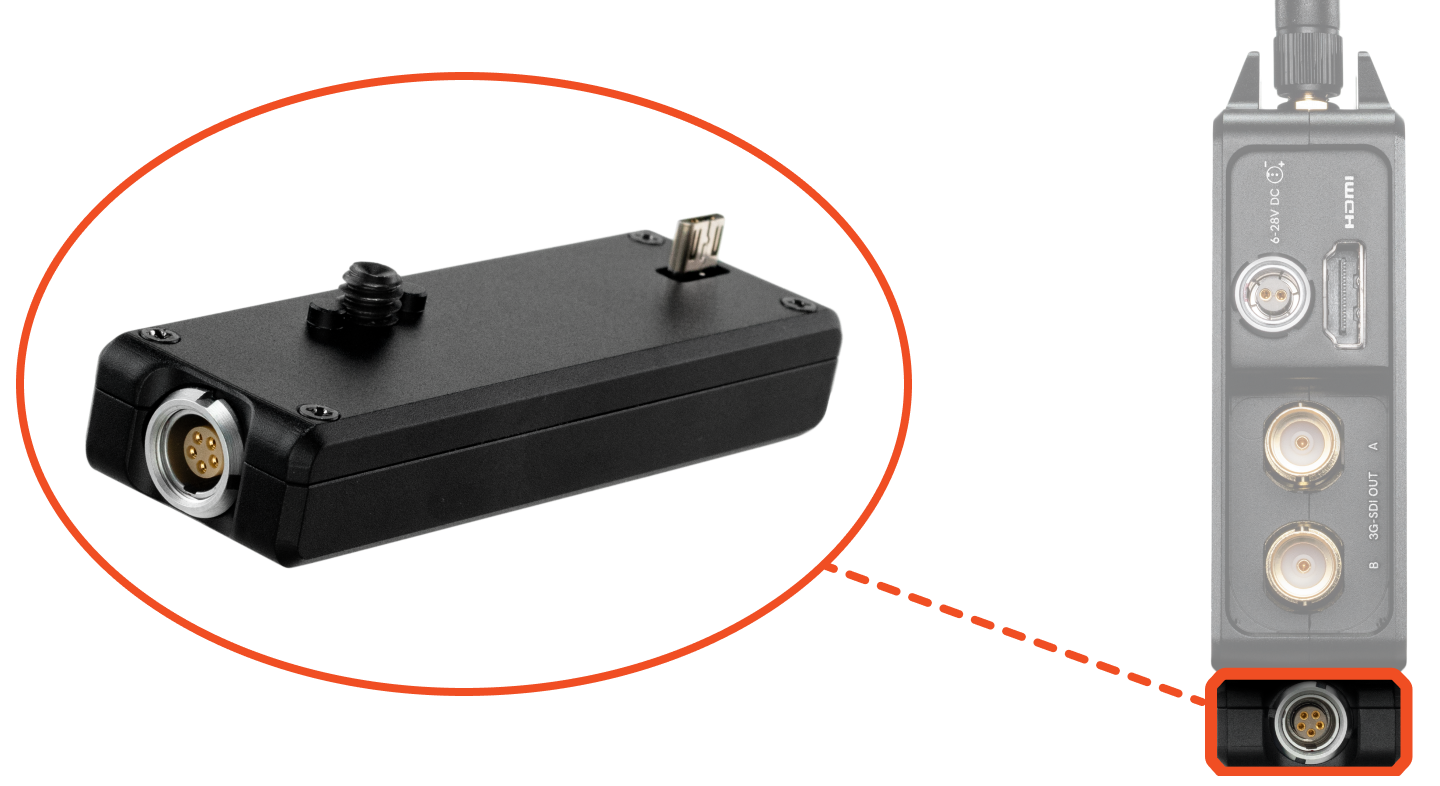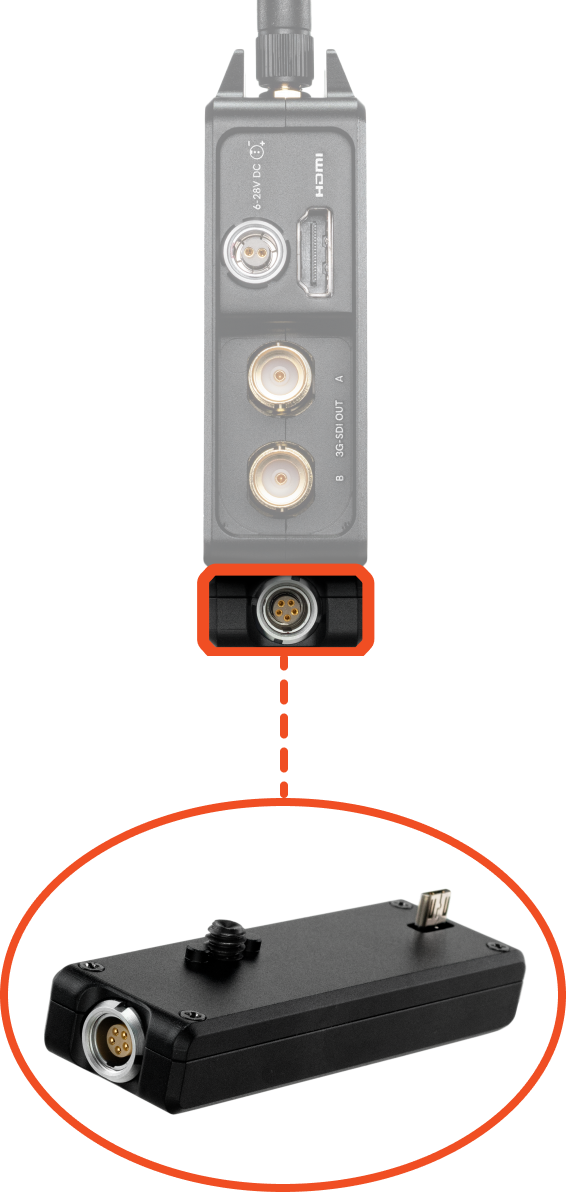 What do I need to make this work?
An example of our previous wireless camera control workflow uses two SmallHD Smart 7 Monitors. One of these monitors is equipped with a Teradek Bolt 4K Monitor Module TX and is connected to our camera with a custom USB interface cable*. The other Smart 7 monitor has a Teradek Bolt 4K Monitor Module RX attached. When we install a camera control license* on either of our monitors, we are then able to send camera control commands from our RX monitor, back to the TX monitor, which in turn, updates the camera.
*Each specific camera requires a different interface cable and camera control license, so make sure you have the correct one for your setup.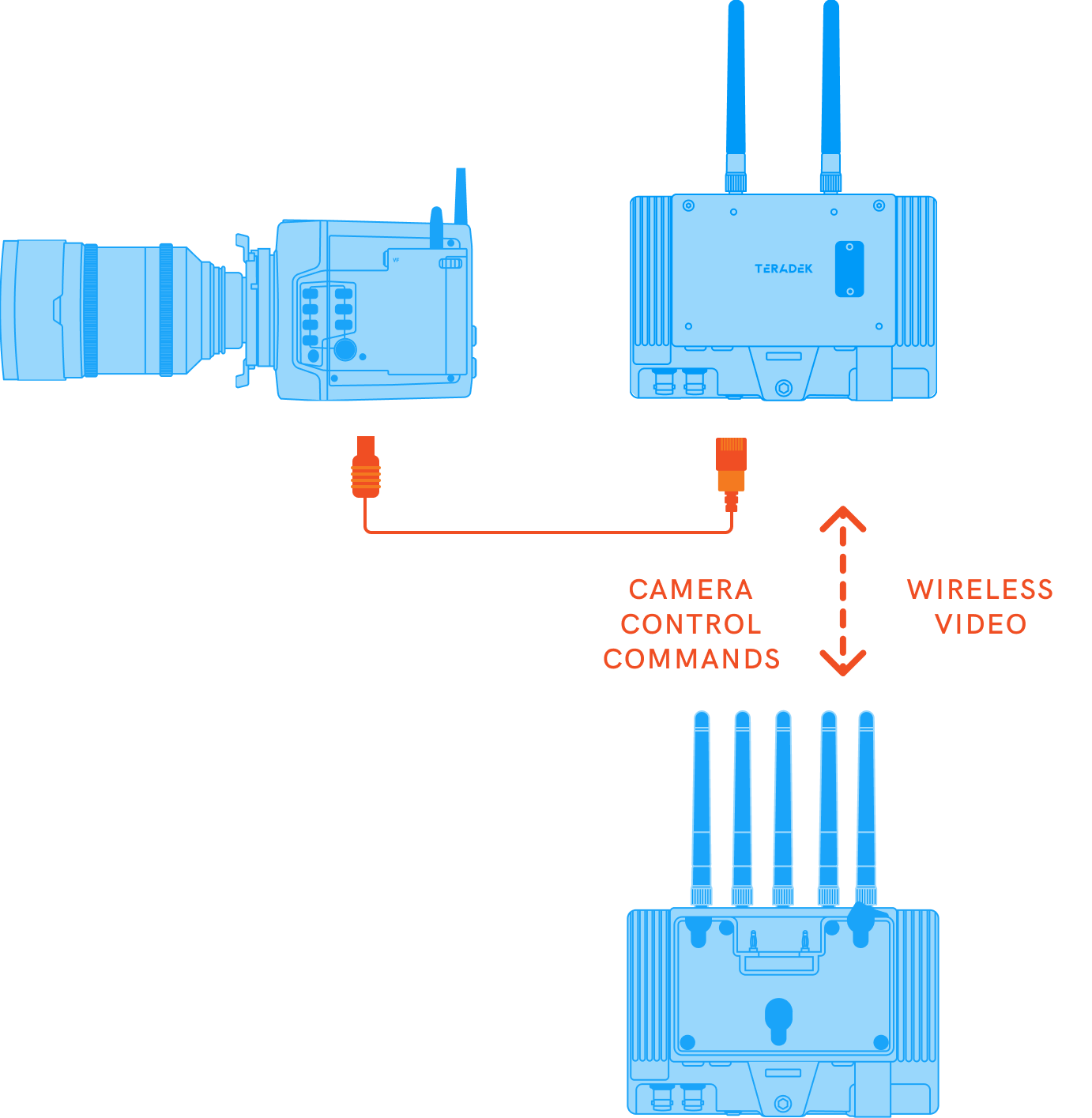 You can now use a similar workflow for wireless camera control with the Bolt 4K transmitters and receivers that you already own. The main difference is adding our new USB adaptors and a few cables to your setup to make sure all of your hardware devices can properly interface with one another. Once your hardware is connected, you'll again install a single camera control license on either your on-camera Smart 7 monitor or your receiving Smart 7 monitor. Once the license is installed, you can update settings on your receiver-side monitor, which will send the commands back to the transmitter, which forwards the command on to the camera.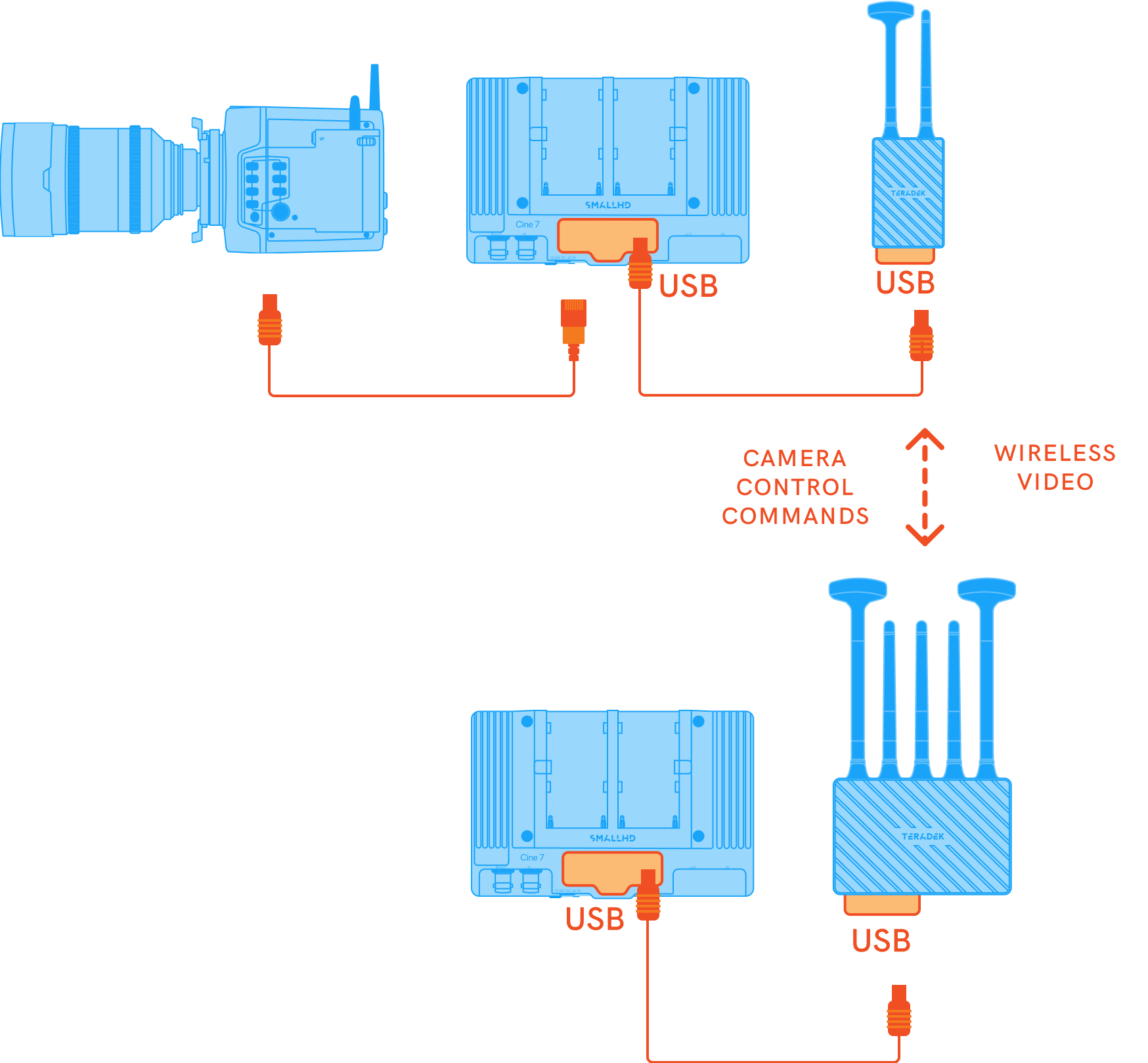 Sign Up for Updates on our Newest Products
Frequently Asked Questions
FAQ
What kind of wireless connection does this use?

This uses the existing strong RF connection of the Bolt. Not wifi.
What is the wireless range?

The wireless range is dependent on the shortest range Bolt 4K TX or RX unit in your ecosystem.
Will this work with Cine Bolt 500 RX, 500 TX, Sidekick RX?

No. Wireless Camera Control will only work with Smart 7 Monitors and Bolt 4Ks, which are powered by BB3.
Which SmallHD Monitors are compatible?

SmallHD's Indie 7, 702 Touch, Cine 7, and Focus Pro.
Which Bolt 4K models are compatible?

ALL Bolt 4K models are compatible including Bolt 4K, Bolt 4K LT, and Bolt 4K Monitor Modules.
Do I need a SmallHD Camera Control License for this?

Yes, you still need a single Camera Control License on one of your Smart 7 monitors to achieve wireless camera control.
Which Cameras can I control?

RED® KOMODO®
RED V-RAPTOR™
ARRI ALEXA Mini

ARRI ALEXA Mini LF
ARRI AMIRA
Sony VENICE - coming soon.
Do I need a SmallHD monitor on the camera?

Yes. You need a SmallHD Smart 7 monitor on the camera to pass camera commands through the Bolt 4K and to your remote monitor.
If I'm using an ARRI Camera, which has ethernet, which monitor do I need to use on the camera side?

You will need to use a Cine 7 on the camera side because it is the only Smart 7 monitor with a full ethernet port.