It could be argued that the unofficial motto behind Teradek's wireless video systems has been "Cut the cord already!" But if you're looking to boost your on-set capabilities, fine-tune your workflow, and upgrade your gear, you can now do way more than eliminate long cable runs with the new Bolt 4K Monitor Module TX.
For years, camera pros have been asking for one very specific "giant leap forward" from SmallHD monitors. And if you paid attention to the headline above, you've probably already guessed that their prayers have finally been answered. The Bolt 4K Monitor Module TX — when paired with a Bolt 4K Monitor Module RX — not only turns any SmallHD Smart 7 Monitor into a wireless transmitter or receiver, it also unlocks wireless camera control with up to 750 feet of range.
That's a pretty big leap.
In this article we'll discuss how to set up the new Bolt 4K Monitor Module TX and what components you'll need to get started.
How Bolt 4K Monitor Module TX works

Like any memorable system, this one has three easy steps:
Step 1. Attach the Bolt 4K Monitor Module TX to a SmallHD Smart 7 Monitor — unifying your power source, mounting point, and cabling for a thinner, lighter assembly— and then mount the unit to your camera: easily, intuitively, and ergonomically. Like other Bolt 4K transmitters, it has the ability to transmit 4Kp30 video to up to six receivers, but with the added value of wireless camera control.
Step 2. Attach the Bolt 4K Monitor Module RX to any SmallHD Smart 7 Monitor, featuring the same unifying design as above.
Step 3. Purchase a single camera control license* and install it on a SmallHD Smart 7 monitor to unlock your new superpowers — robust wireless access to all supported camera functions from up to 750 feet away.
*Note: Wireless camera control is available now for ARRI cameras, and a beta will soon be available for RED® KOMODO®. In order to use Arri camera control you must attach a Cine 7 monitor to your TX monitor module.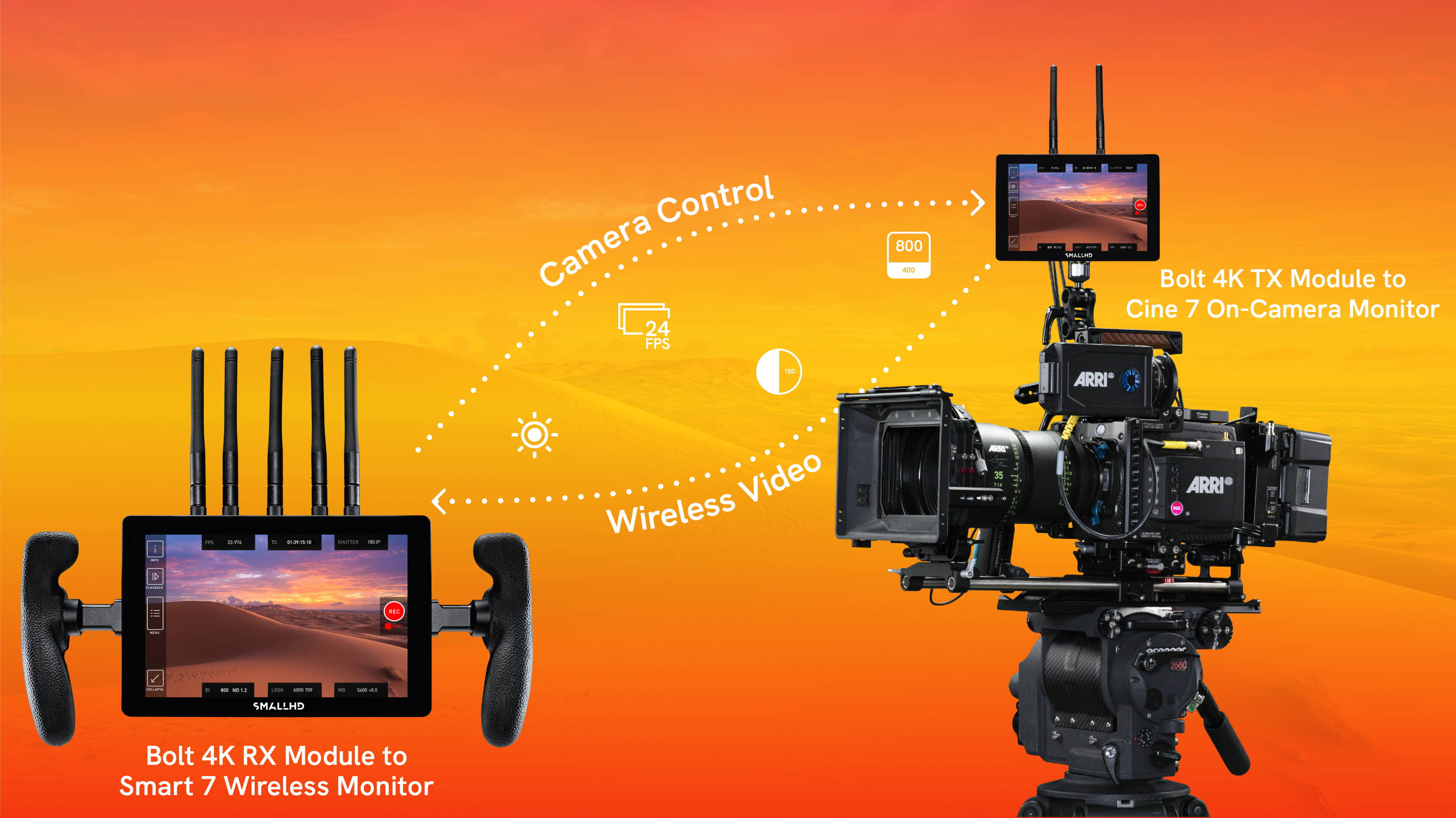 Is it really that Simple to connect a Bolt 4K Monitor Module TX?

Yes — it really is that simple to set up wireless camera control with the Bolt 4K Monitor Module TX/RX combo, one camera control license, and two SmallHD Smart 7 Monitors.
It took years of intensive R&D between Teradek and Amimon to develop the award-winning BB3 chipset that makes this kind of integrated solution possible, not to mention the equally rigorous collaboration between Teradek and SmallHD. And the fact that it functions seamlessly across the entire Bolt 4K product series is testament to the fact that this "giant leap" is just the beginning.
If you're looking to consolidate your rig and unlock wireless camera control that's compatible across all Bolt 4K devices, click the button below to learn more about this revolutionary new offering from Teradek.
Do you feel this will help streamline your workflow? Let us know below!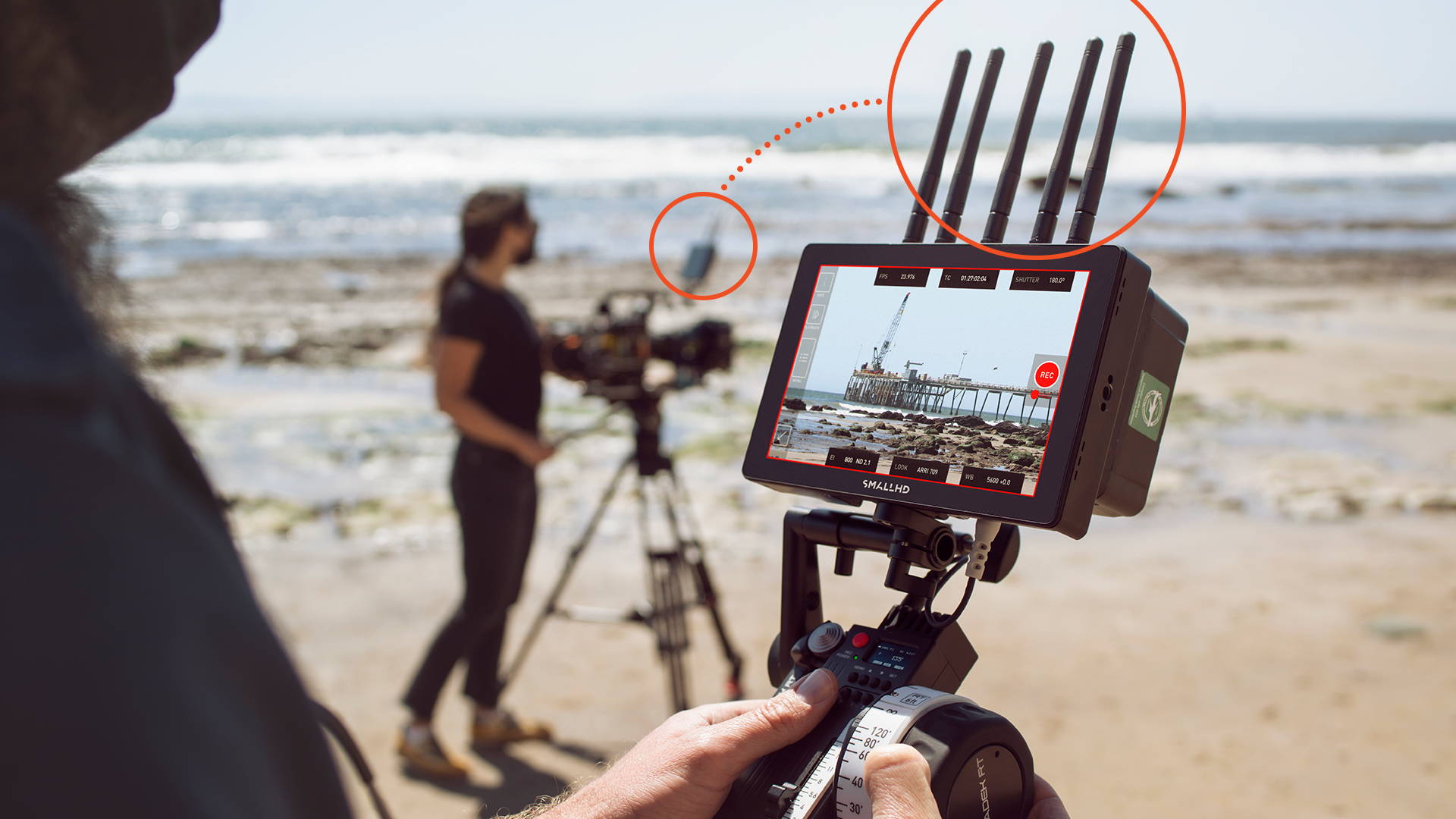 Related Products
Related articles:
Join Our Email List