If you own a Teradek encoder, we're willing to bet that seamlessly producing a high quality live stream is important to you. If we're right, then we'd like to offer you another powerfully simple solution.
Introducing Lightstream, the complete live streaming creative suite. Add overlays, tips, guest chat, music and so much more – all from your browser. Now, you can take your low-latency, high-fidelity live stream...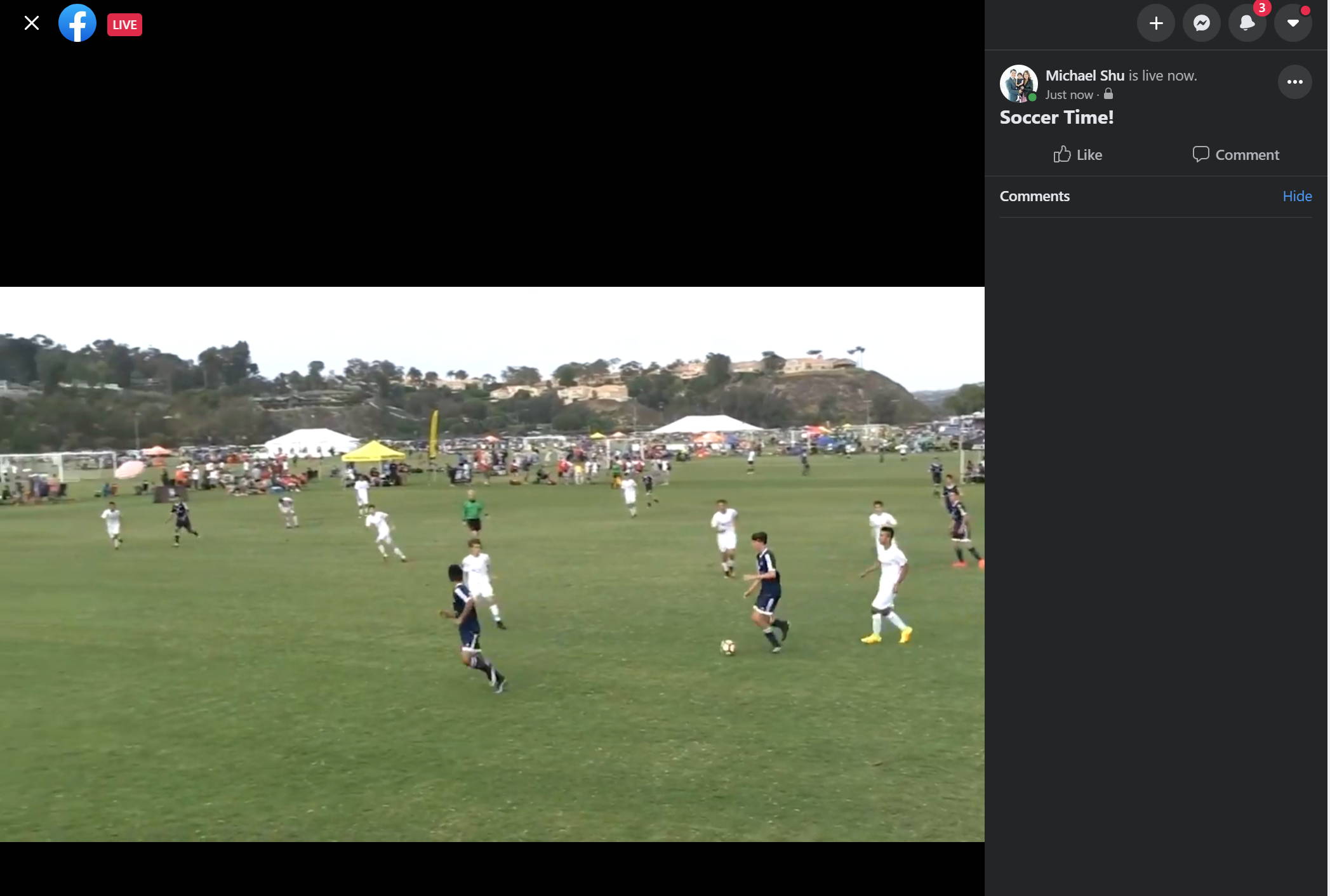 ...and easily add animated overlays, on-screen guest chat, and social tickers in a matter of minutes.
With Lightstream in the Creative Solutions family, you can elevate your encoder-powered stream with Lightstream Studio's cloud-based graphics and switching platform.
A Streaming Studio in the Cloud
Lightstream Studio is completely in the cloud. That means no hefty software install or expensive live streaming equipment required. Just log into Lightstream Studio from your browser from any computer.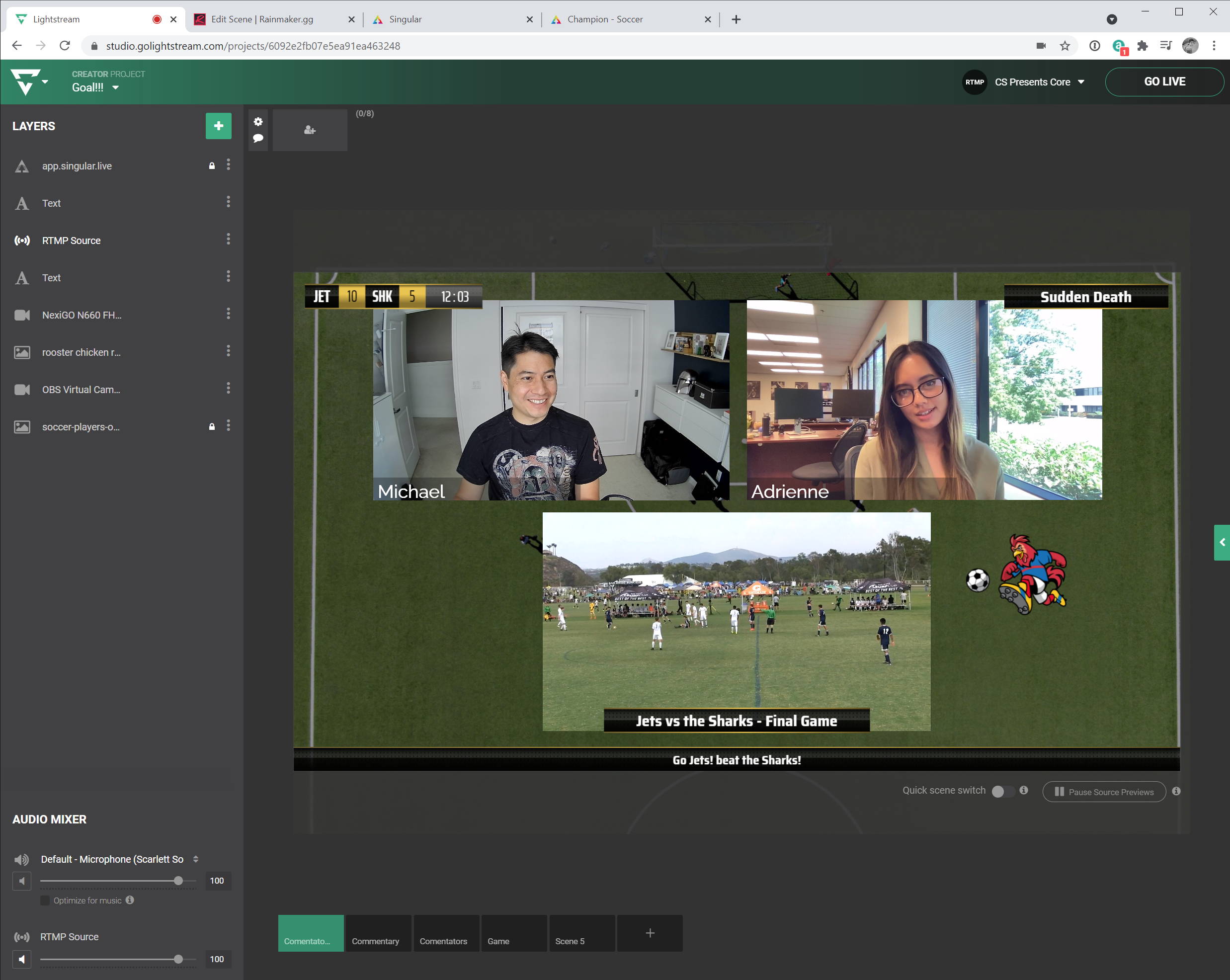 Easy Integration with Your Encoder
Getting started is easy. Simply stream from your Teradek encoder and connect Lightstream with a special ingest URL and stream key. You can ingest up to 4 encoders to switch between, or do picture-in-picture.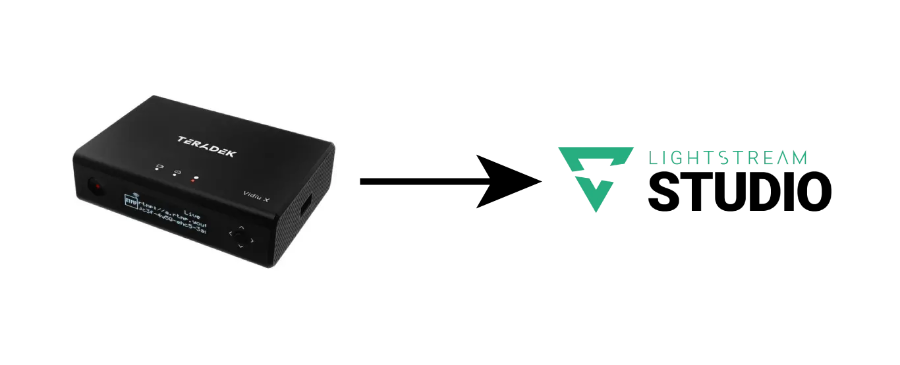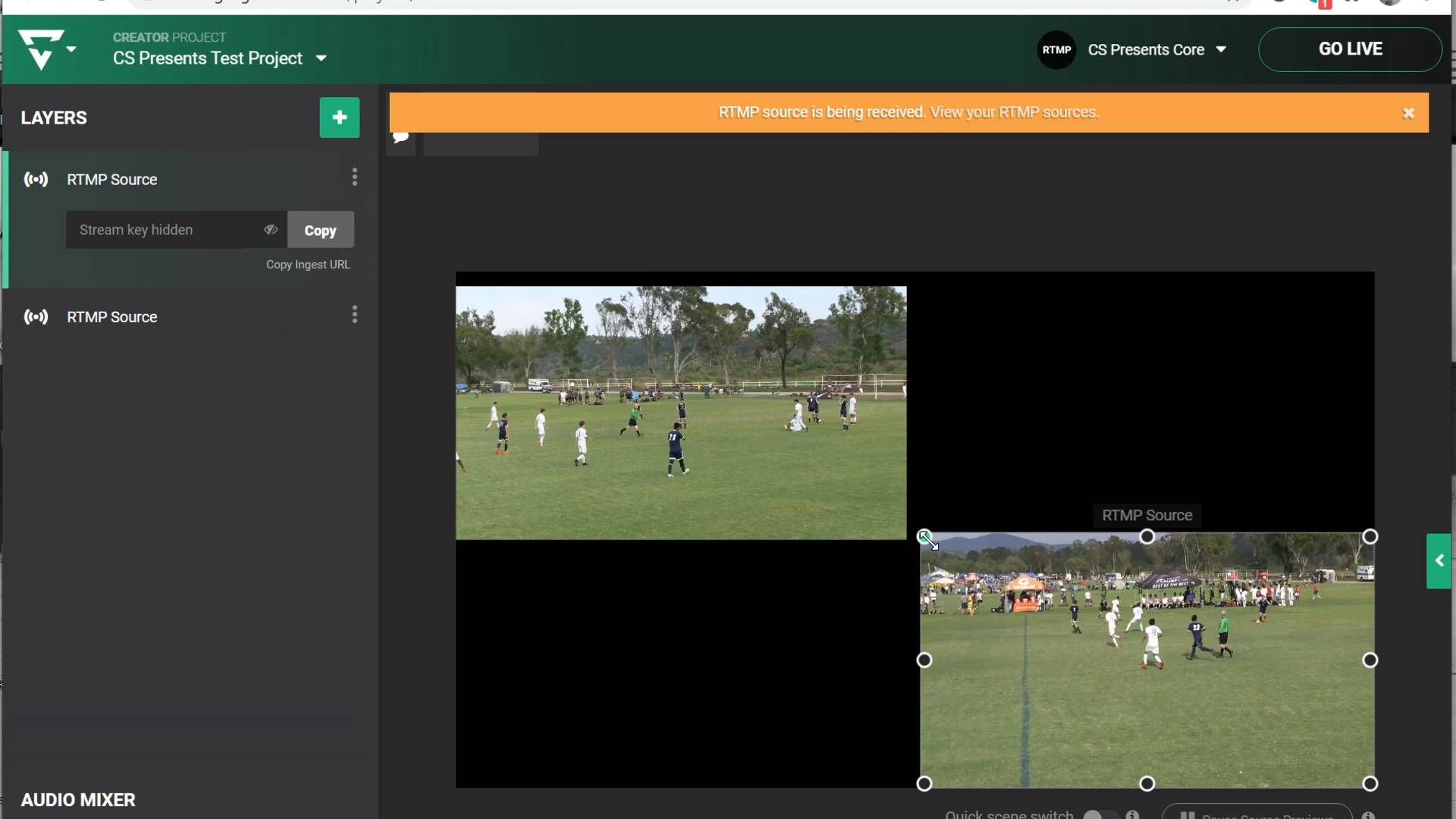 Lightstream improves engagement by helping streamers add branded visuals, dynamic overlays, scene switching, video guests, and screen sharing. We chose a soccer match to highlight these features. But Lightstream is powerful for streaming any number of live events.
Here are the top 5 ways you can use Lightstream Studio to keep your viewers hooked.
1. Add Professional Polished Graphics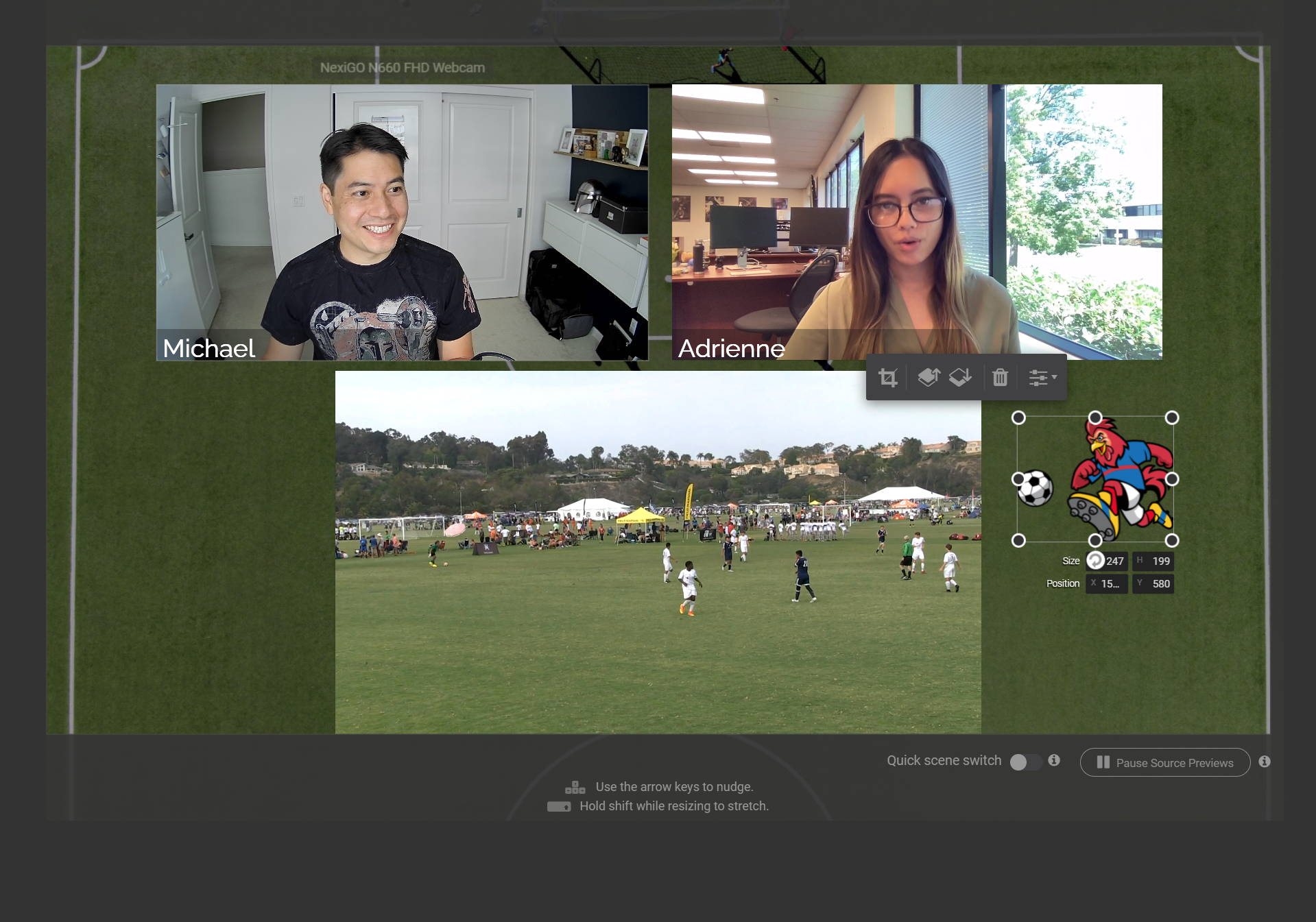 Let's talk about layers. Lightstream Studio lets you build layered scenes where you can add text and images to your live footage. In this scene, we've added a team mascot by dropping in a static image. Not quite perfect yet? Rearrange and resize the layers until you find the right fit.
2. Create a Cloud-Based Canvas with Rainmaker.gg
You can take it a step further with Lightstream Rainmaker, adding dynamic overlays that integrate with social media platforms. Rainmaker is a speedy and intuitive editor for easy drag-and-drop customization. Create a stream overlay that can display your tips and alert you to new followers. And use the super helpful chat bot for filters, moderation, quotes or custom commands.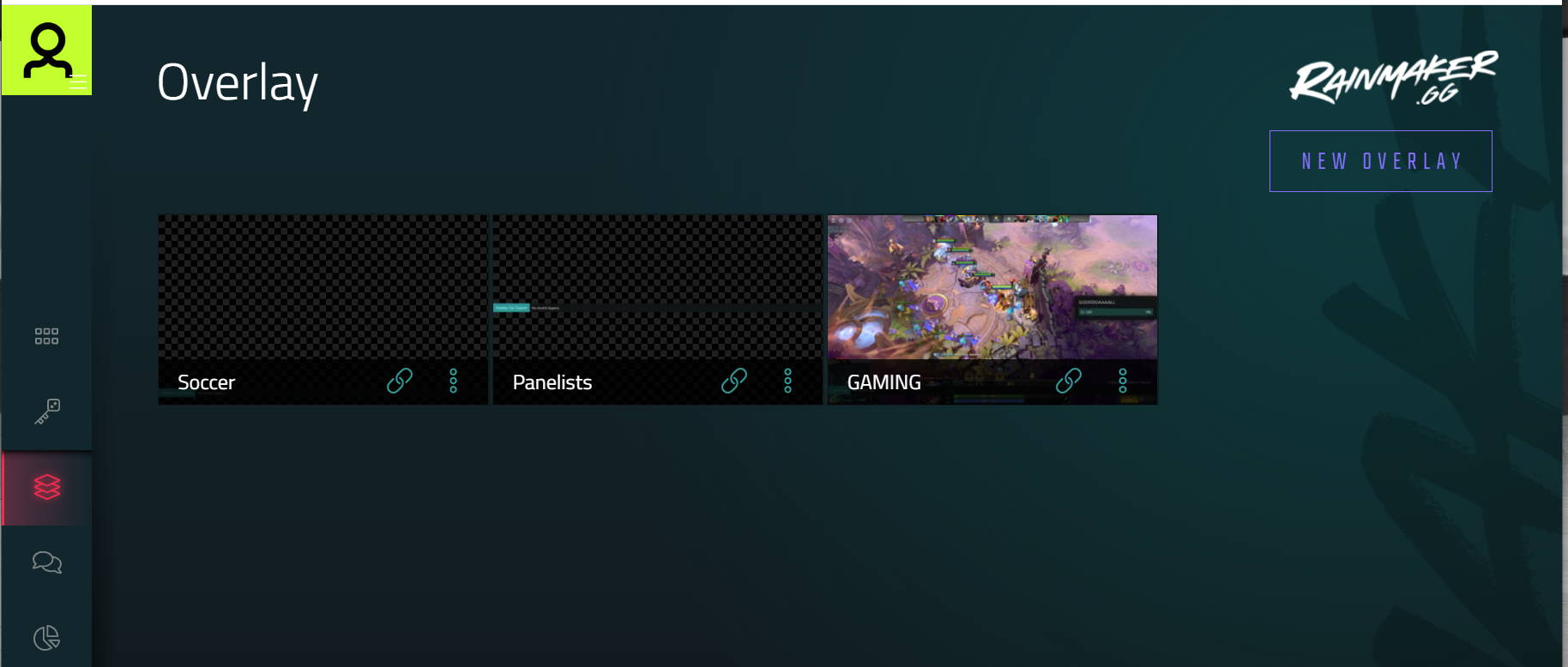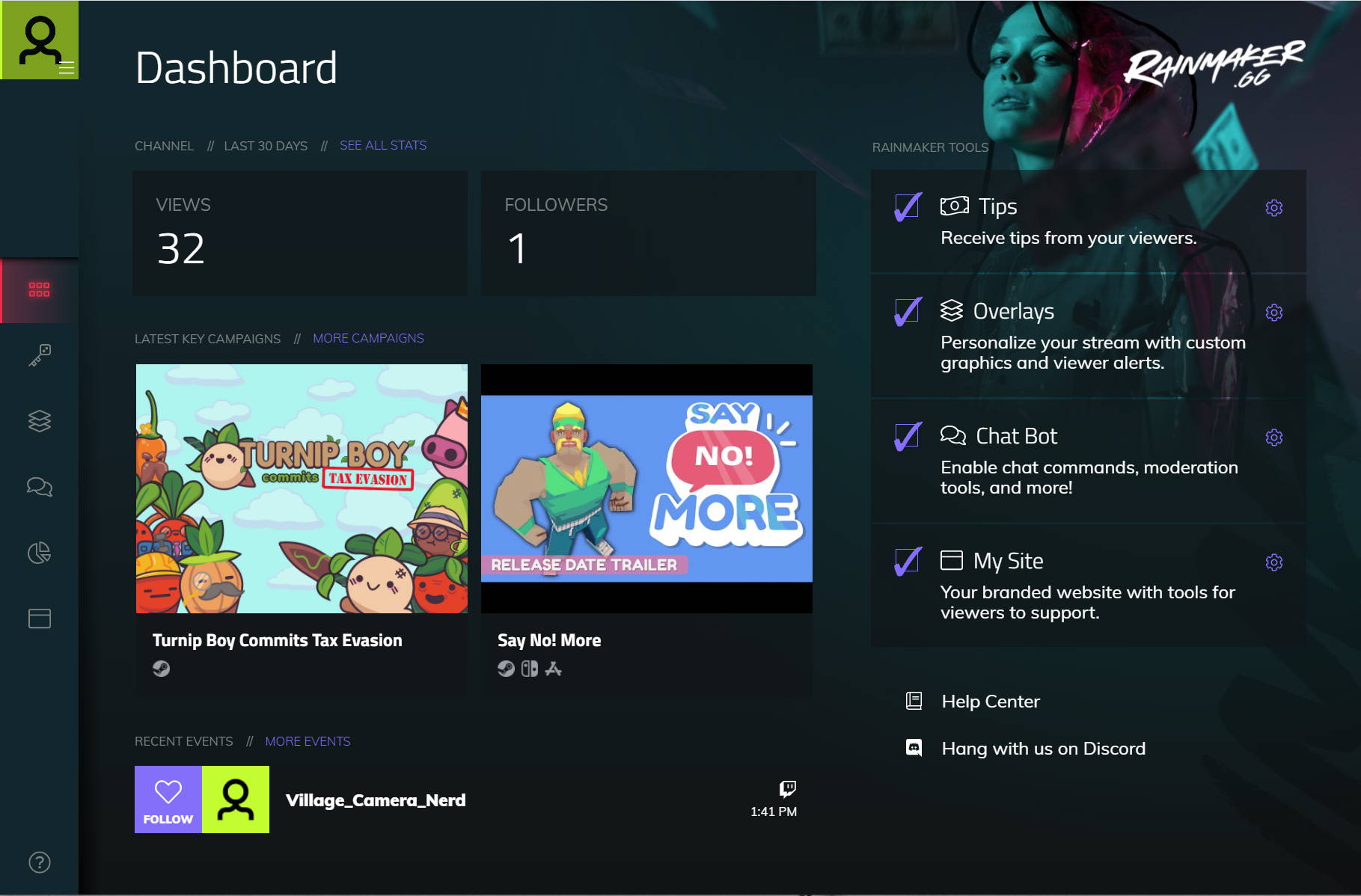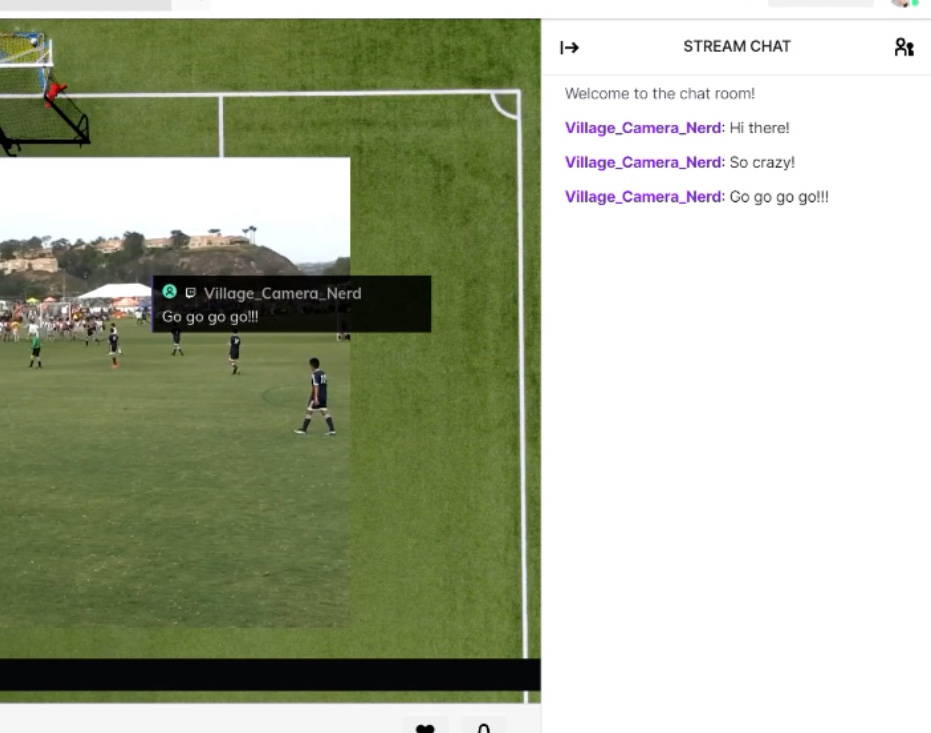 Plus, Rainmaker integrates with several impressive third-party integrations, like Singular.Live for adding pro sports themes, and Botismo which lets you add songs into your stream with their music player.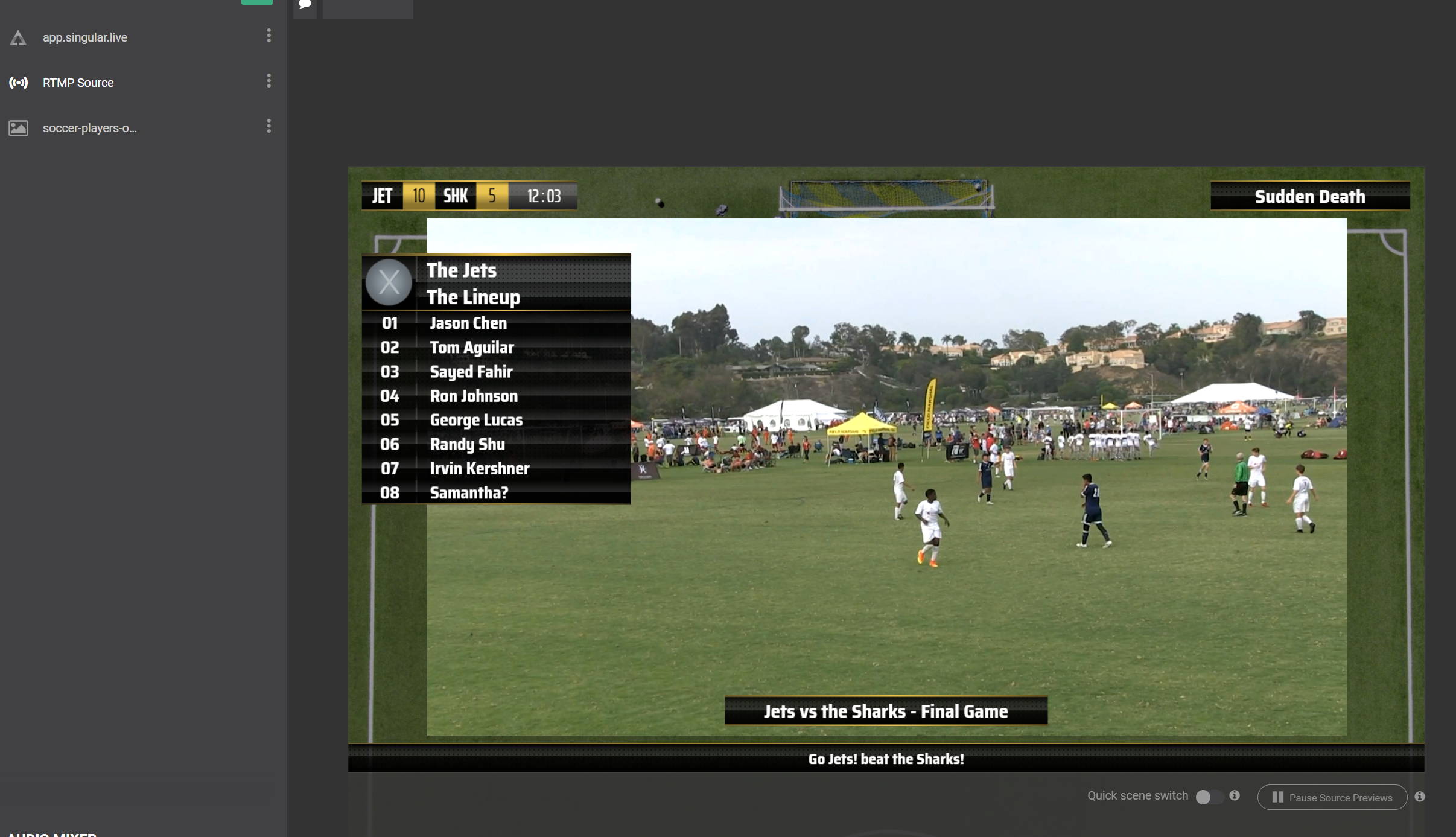 3. Achieve Broadcast-Level Switching
You're not stuck with just a single combination of video and graphics. You can create an endless amount of scenes to build combinations of video feeds and graphics to switch between as needed.
This can be as simple as switching between Teradek encoder feeds like a multi-camera event, or creating complex builds with multiple video and audio sources with professional graphics.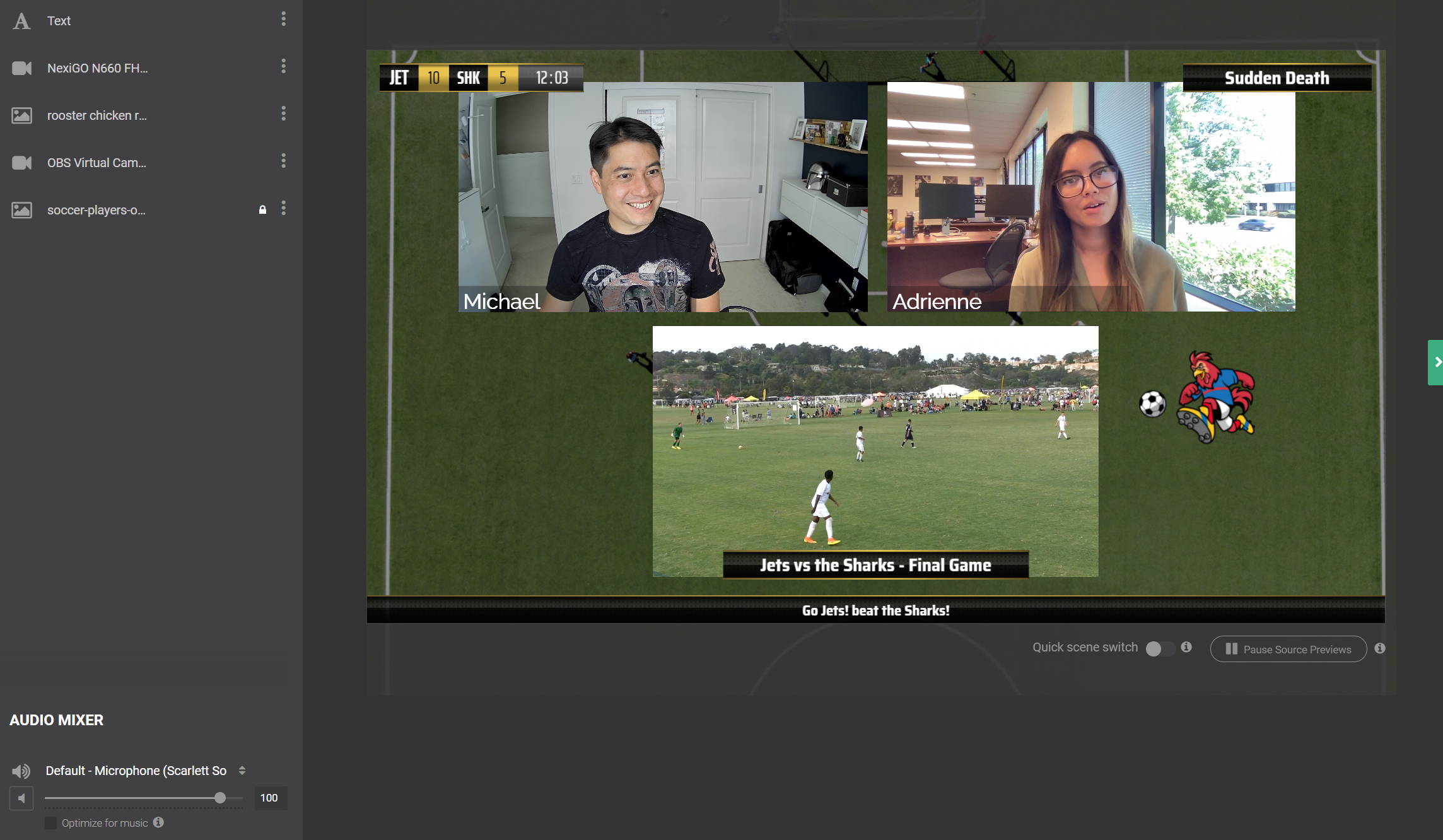 Lightstream Studio lets you invite up to 8 people into your stream for live video chat with its integrated video chat feature. Whether you're commentating on a sporting event, or doing a webinar with people from across the globe, Lightstream goes beyond traditional video conferencing..
Send your guests a custom link to enter a "green room" and add their video and audio into your scene. Create different scenes for different combinations of guests and video feeds.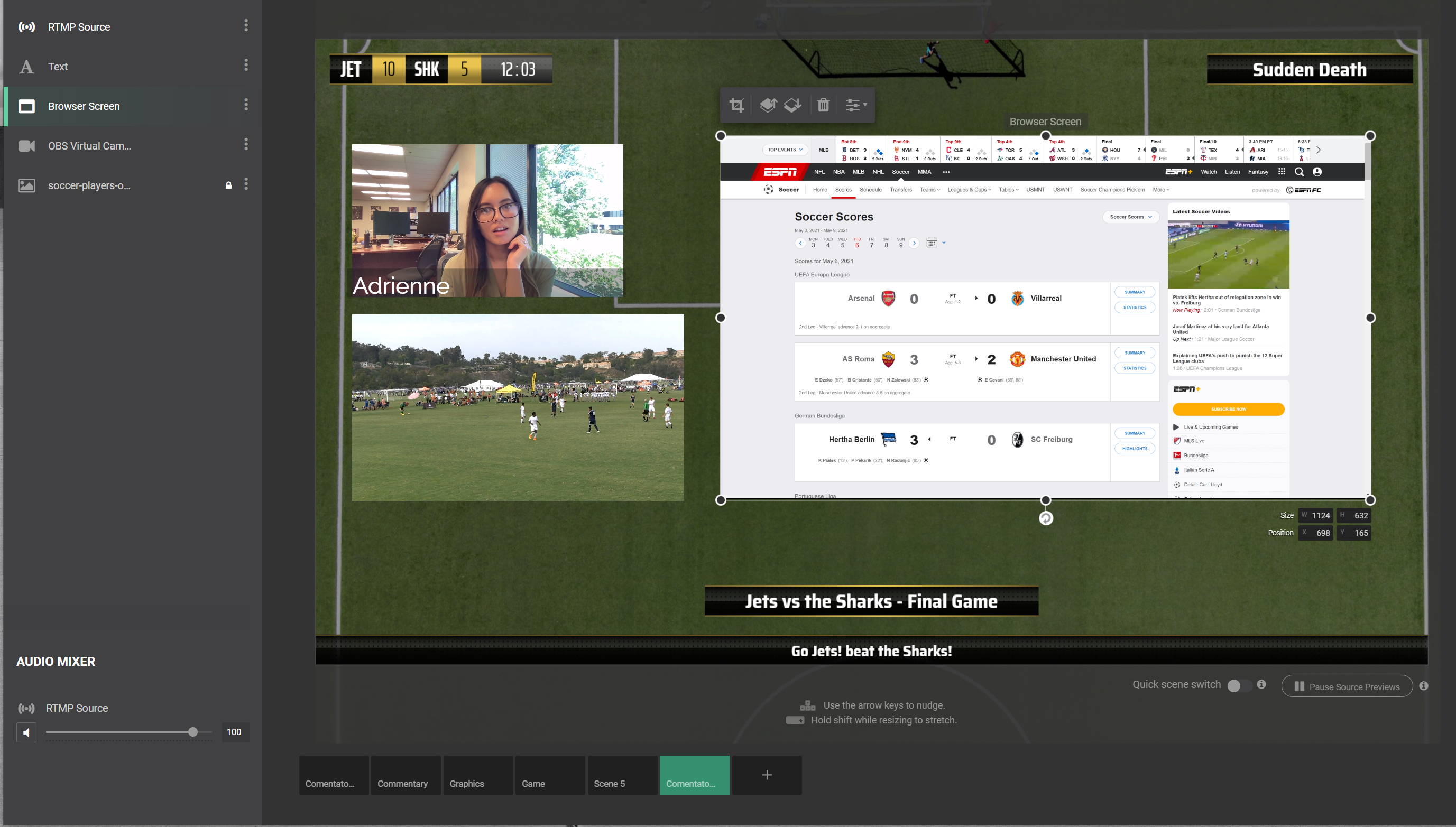 Your guests can contribute content to your stream by sharing their screens and include it as a video source. But Lightstream's unique approach to screen sharing is its flexibility and control. You can use this screen share as a layer on your scenes to resize and reposition for a full-screen presentation, or go picture-in-picture along with guests and your encoder video feeds. Easily switch between multiple screen shares between your guests without waiting for guests to turn it on and off.
Lightstream Studio is the fastest way to make the biggest leap in production quality. Visit Lightstream to sign up for a risk-free one week trial, and go live in style with Lightstream.