Teradek Cube 655 enables instantaneous camera-to-cloud H.264 proxy uploads, sending files directly from camera to editorial via LTE, 5G, or WiFi. Launching March 2021
Frame.io has officially announced C2C (Camera to Cloud), a revolutionary cloud-based workflow that bridges on-set camera capture with post-production NLE systems--a process that will forever transform the way in which production and editorial interact.  
The Teradek Cube 655 and Bond 657 encoders are the crucial delivery engines for enabling the Frame.io workflow, as they are the only devices that can capture color-accurate proxy files directly from camera video feeds and upload them into the Frame.io cloud system.
These devices provide a powerful encoding bitrate of up to 15 Mbps AVC, capturing color-accurate H.264 proxies in compact file sizes, perfect for uploading over limited bandwidth. They capture embedded camera metadata via SDI, creating tiny proxy files that exactly match the filename and timecode of the massive original camera files. Whenever the camera cuts, the proxy file is immediately uploaded to Frame.io via a proprietary link with the Cube 655 or Bond 657. Files are stored locally on the encoders, allowing productions to upload their proxies later, or continue broken downloads from the hotel room on a distant location.
This flexibility means post can generate dailies and editors can begin work on NLE timelines--just moments after production yells 'Cut!' on set, from anywhere in the world.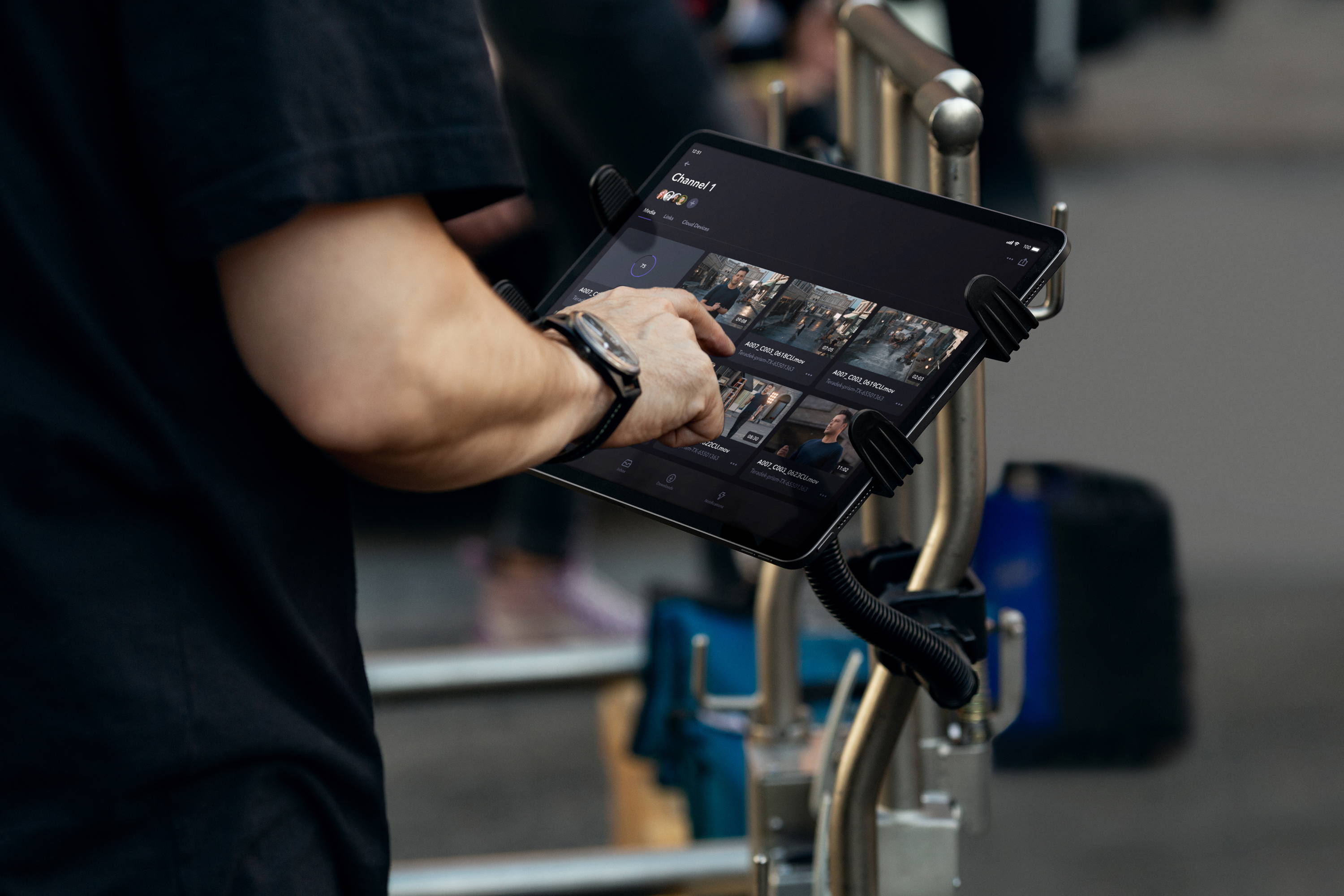 1. Obtain a Teradek Cube 655 or Bond 657
Beyond these encoder's ability to transmit proxies into Frame.io, users still retain all of the same Teradek benefits, including local wireless monitoring with the Vuer App on personal smart devices (MacOS, iOS, Android), and live streaming to off-site collaborators via Core Cloud Management Service, which can be viewed from anywhere on smart TVs and personal smart devices (Apple TV, MacOS, iOS, Android).
2. Subscribe to Frame.io
C2C arrives as a standard addition to any Frame.io Pro, Team, and Enterprise subscription, at no additional cost.
3. Connect the Encoder with Teradek Bolt & Compatible Cameras
C2C proxy metadata compatibility is available in most professional cinema cameras including RED, ARRI, and Sony. Record trigger and camera metadata transfer is also supported in Teradek Bolt devices, enabling users to connect a Cube 655 or Bond 657 encoder downstream from their Teradek Bolt wireless connection.
4. Connect the Encoder to the Internet
Establish a connection via Ethernet, WiFi, or utilize the dedicated Teradek Node Modem which offers exceptional connectivity with cellular LTE networks. Users may also connect third-party cellular USB modems, or link to a cellular hotspot from their personal mobile phone.
5. Authenticate Camera with Frame.io App on Personal Smart Devices
Frame.io subscribers must authenticate a compatible camera as a C2C-certified device. Within the app, simply add Cube 655 or the Bond 657 as a new device and enter the 6-digit authentication code to link the camera with Frame.io. At launch, Panavision and AbelCine will have C2C-enabled camera packages available as rentals.
6. Automatically Send Every Take Into the Cloud
When stop-record is triggered at the end of a take, Frame.io will automatically begin to upload an H.264 proxy file from the camera directly into the cloud; moments after the take has ended, the file will be available for viewing within a Dalies Folder that can be accessed on desktops and iOS devices from anywhere in the world.
We are unbelievably excited about this partnership with Frame.io. But this is just the beginning.  
Camera to Cloud is now accessible to everyone.
Already own a Cube 655 or Bond 657? To get started, download the firmware here.
Want more training? Frame.io is now offering a free13-part C2C training series, which can be found here.