How Camera-to-Cloud Shortens Production, with
Sony Ci and Serv 4K How Camera-to-Cloud Shortens Production, with Sony Ci and Serv 4K
In the recently hosted Creative Solutions Los Angeles event with David Rosen, Sony Ci VP, Cloud Applications, and Colin McDonald, Teradek Cine Product Manager, we reviewed what the camera-to-cloud workflow looks like, using Sony Ci and Teradek Serv 4K.
What is camera-to-cloud?
Camera-to-cloud is a new workflow that's becoming an industry standard. It drastically shortens the time from production to post-production by uploading recordings to the cloud instantly, while you're on set. The encoder sends 4K proxy files from the camera to the cloud platform, which post-production can then download and immediately begin editing, adding dailies color, and using proxies for reference to begin VFX. The NLE uses the proxies' metadata to sync up with the original camera file (OCF). All edits are preserved and no work is duplicated.
Old Workflow
Traditionally, production sends dailies after each day of shooting in a multi-step process:
New Workflow with Sony Ci
By utilizing ever-advancing cloud technology, camera-to-cloud speeds up the flow from set to post.
Not only does camera-to-cloud give post-production a head start, it also gives post facilities opportunities to communicate back to production in real-time for true bidirectional communication. The editorial and finishing crew can use an encoder to livestream their edits to the cloud platform, which gives directors and producers more meaningful creative control. Seamless integrations between Sony Ci and Teradek Serv 4K gives you everything you need, in the cloud.
What information do I get in the cloud?
Live Video Feeds
With our cloud platform Teradek Core, users can watch a live feed of multiple cameras, using computers, smartphones, and TVs—anywhere in the world.

Instant Recordings
Once the camera stops recording, the proxy file is Immediately sent to Sony Ci, where it can be reviewed instantly.

Timecode and Filename Sync
Both the proxies and the OCF have timecode and filename metadata from the camera. The editor can edit using instantaneous proxies, and then online the OCF later without issue.

Color Pipe Setup
Color pipe information in the camera gets passed onto the encoder so the look of your proxies matches what was shot on set.

Future Metadata Opportunities
We are continuously working on additional metadata support, such as metadata of the camera's pitch and roll, which allows VFX teams to start working sooner, as well as the metadata of camera sensor sizes. Sign up for our emails to be the first to know when it's released.
What can I do with my content once it's in Sony Ci?
Clipping
Mark in and out points to create clips directly in Sony Ci's Pro player. Sony Ci allows renders to mp4 or custom formats. Users can also render to social media formats by fitting or filling to frame and adding fade-in or out to clips for popular social media formats.

Logging
Log time-based metadata on video files and live streams. Publish logs to enable search across your team. Create, preview, and share clips instantly.

Integrations with Premiere Pro
Import files, clips, or proxies directly into project bins, render completed edits and upload to Ci for review, collaboration, and sharing without ever leaving Premiere. Soon, Sony Ci will integrate with AVID as well.

Collaboration | Review
Collaborate on videos together with your whole team in real-time. Make frame-accurate annotations and export comments as NLE markers. Join a virtual screening room and invite your team to a LiveSession to watch footage together with synced playback and live annotations.

Collaboration | Sharing
Create a branded link to share files, proxies, or folders for preview and delivery. Control download, expiration dates, or add watermarks for extra security. Track when links are opened, previewed, and files are downloaded. Sony Ci does not have a per-user model and users can share to an unlimited number of people.

Media Processing
Automatically render proxies and create custom transcodes from within Ci. Leverage automatic transcription and AI to enrich content with search-ready metadata.

Archiving
Create a single centralized media repository for your team. Work on proxies while your hi-res files are stored in cost-effective reliable storage. Automate archiving based on your own rules and restore content in minutes.
What equipment do I need to get camera-to-cloud?
Camera-to-cloud works with any camera, but we have specifically worked with these companies below to make sure you get the necessary metadata like filename, timecode, etc

Sony
ARRI
RED
Canon
Use one Teradek Serv Series encoder per camera in film production. If you are using camera-to-cloud in a live broadcast use case, we recommend using the Teradek Prism Series instead.
Serv Series
encoders Serv 4K, the 4K HDR option Serv Micro, the HDMI-only version
Prism
Series encoders Prism Mobile, the new camera-back encoder Prism Flex, the compact encoder Prism Rack, the scalable rack option
Cube 655 (legacy encoder)
Upload proxies to the cloud using various internet sources.
WiFi
Ethernet
Teradek Node II modem
Inseego MiFi M2100
Any third-party WiFi router or cellular hotspot
Teradek Core
Sony Ci
Frame.io
PIX
And more coming soon
View the live feed and download the proxies via WiFi or cellular to the following devices.

iPads
Android Tablets
Smartphones
Computers
View live feeds remotely through Teradek Core TV, available on web browser,
iOS
,
Google Play
, and Apple TV. View live feeds locally on set through Teradek VUER, available on
iOS
and
Google Play
.
Collaborate on content across production and post with these cloud platforms:
Teradek Core TV
Sony Ci
Frame.io
PIX And more coming soon
How do I set up Sony Ci and Teradek Serv 4K?
Learn how to connect Sony Ci to your Teradek encoder at this support article.
Teradek is the on ramp to the cloud.
Camera-to-cloud is quickly becoming the industry norm. With each technological advancement, cloud platforms and Teradek hardware become stronger and faster. Using Teradek hardware to enable your cloud experiences means cross-compatible camera integrations, dedicated integrations to the best cloud platforms in the industry, single tool and setup, and unified support.

This information and video was courtesy of your friends at Teradek, Sony, and Creative Solutions Los Angeles. As we work towards engaging and educating our community, we will continue to hold classes at our CSLA showroom highlighting various topics.

If you are interested in signing up for alerts on upcoming classes, please sign up for event updates from us or our sister companies, SmallHD and Wooden Camera.
Explore Camera-to-Cloud
Explore Camera-
to-Cloud
See which encoder works for your camera-to-cloud workflow
Serv 4K
The 4K HDR Solution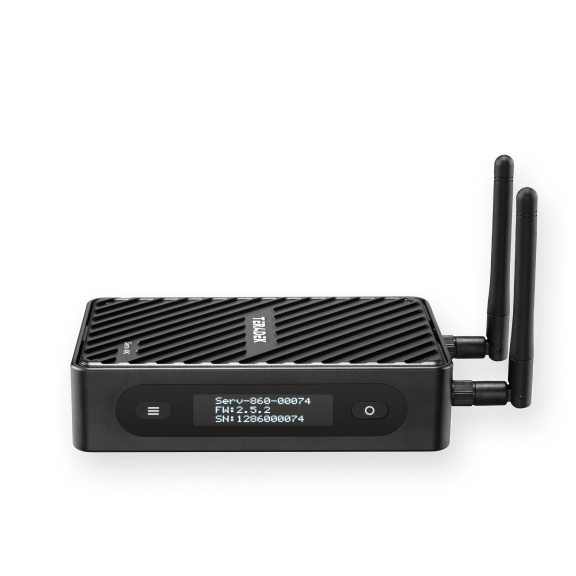 $2,290.00
Serv Micro
The Compact HDMI Solution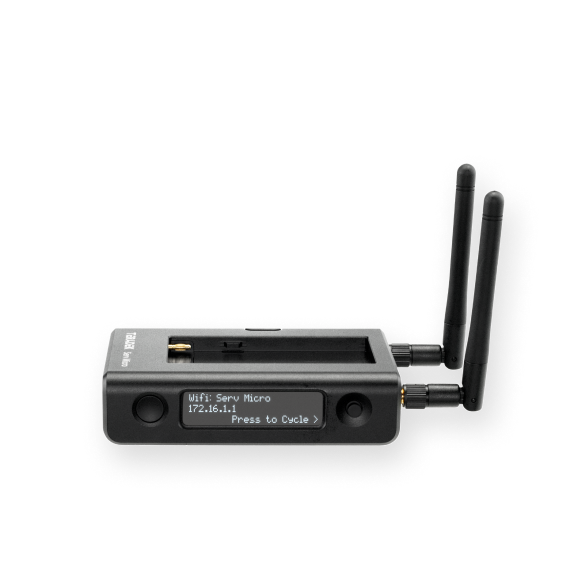 $699.00
Special Offer from Sony Ci Team
Click here to sign up for 1 month free of Sony Ci Media Cloud Team Plan.
Learn more about this special offer from Sony Ci here.
Sign Up for Updates from Teradek