Focus pulling requires a lot of, well, focus; the responsibilities of following subjects, maintaining proper range, and hitting critical marks during challenging scenes can be difficult to pull off — especially without the right equipment. There's a heavy reliance on dependable, high-performance focus solutions like the Teradek RT system, and with a proven track record of streamlined workflows for production crews, it should come as no surprise that SmallHD and Teradek have redesigned the on-set workflow once again to offer an updated, integrated approach to focus monitoring as well.
But first, a brief overview of what Teradek RT brings to the table:
The Teradek RT system brings never-before-seen tools to focus pulling and wireless lens control. The CTRL.1 and CTRL.3 wireless lens controllers feature 1-axis and 3-axis motor control with lens-mapping capabilities and pre-marked lens & iris rings. Using Bluetooth connectivity, users can wirelessly configure their lens maps and motors using the RT iOS app. Teradek RT gives focus pullers the fastest, near-silent, motor-adjustable torque with a fluid feel knob — precise control with less interference and a range up to 5,000 feet.
Add a SmallHD monitor to the conversation and you get a cutting-edge feature called lens data overlays: real-time lens data readouts directly on your screen. Teradek's Bolt 4K ecosystem unlocks additional untethered focus-pulling capabilities to streamline any production's workflow.
What are SmallHD overlays?
When CTRL.1 or CTRL.3 are connected to a SmallHD monitor, they send preconfigured lens maps directly to the monitor. Lens metadata and subject distances are reflected as subtle numeric overlays directly on the live image. As each axis is adjusted on the controller, the lens-control information for focus, iris, and zoom — as well as the subject distance readout from Teradek's lightweight infrared rangefinder TOF.1 — update on the monitor in real time.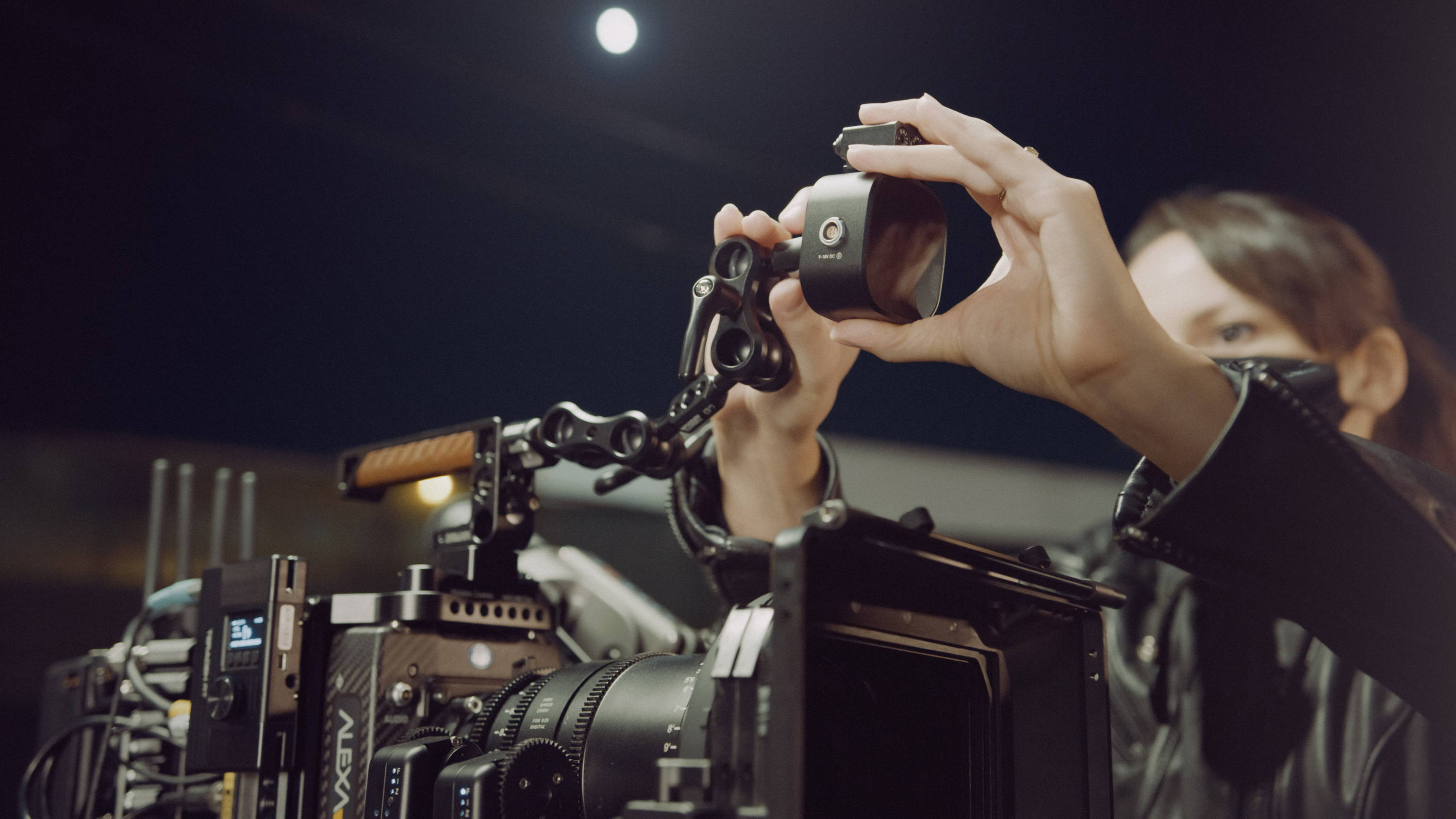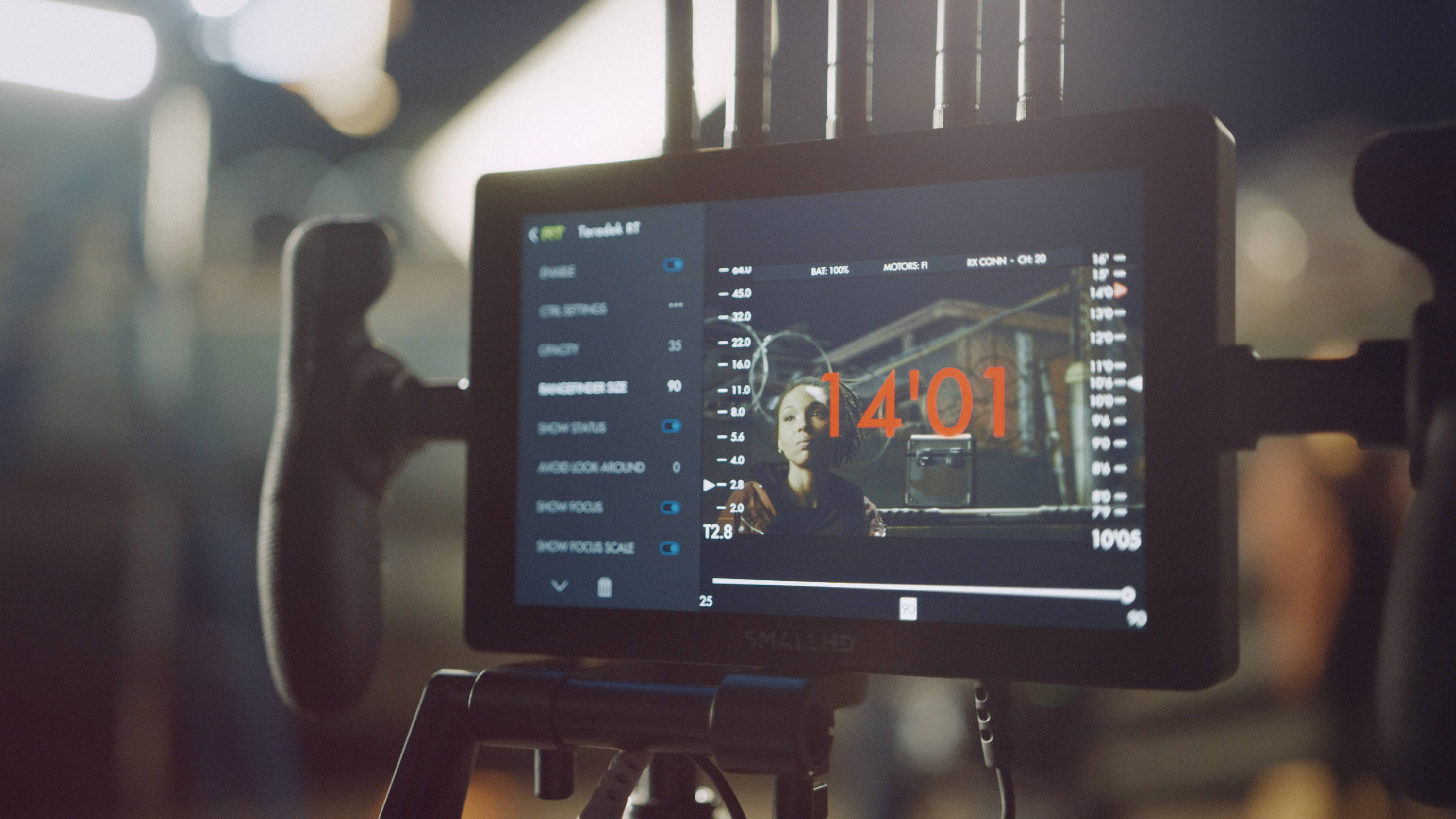 Why are lens-data overlays useful?
Focus pulling requires managing a lot of moving parts at once — the monitor, controller, camera, lens, and the on-screen talent. Not only would you need to see the relationship between the actors and the camera to measure distances and ensure controllers are set to specific marks, but you also need to make sure that the image is constantly in focus.
With so much to pay attention to, it can be challenging to keep the image sharp. By referencing the marks on the screen, you can control focus, iris, and zoom data without moving your eyes from the image. Perfect focus on each take without unnecessary distractions.
The RT overlays system was designed with simplicity in mind. View and control follow focus wirelessly from a SmallHD monitor, and take advantage of RT lens mapping software to chart and store the focus, iris, and zoom scale of any lens, reducing setup time for future shoots.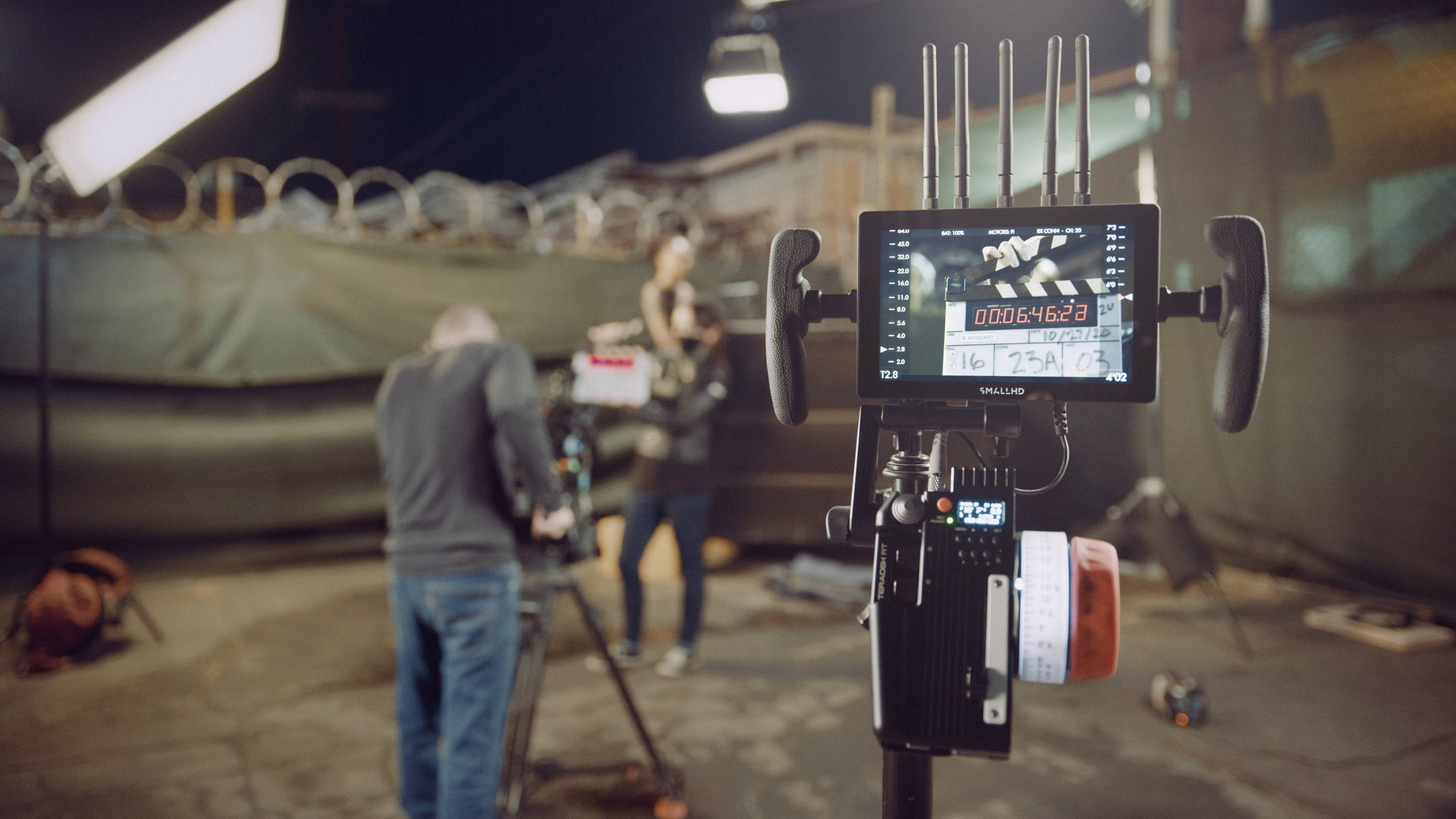 Yes, there's built-in lens mapping too!
The automatically calibrating lens-mapping software is easily unlocked with one of Teradek RT's pre-marked focus rings. Once mapped, lens-data configurations can immediately be accessed through the controller, making setup after lens changes faster. The pre-marked rings cover multiple lenses, eliminating the need to manually calibrate after every lens swap.
How do you add lens overlays from the controller to the monitor?
Before overlays can be viewed on the monitor, the lens maps need to be set up. The following video provides a step-by-step guide for creating lens maps with the CTRL.1. CTRL.3 controllers can easily create and load lens maps via Bluetooth with the Teradek RT App for iOS.
How to Connect CTRL.1 & CTRL.3 with SmallHD
Mount the CTRL wireless lens controller to a SmallHD monitor with our form-fit

Monitor Bracket

. This creates a portable, wireless, handheld monitoring and focus-pulling station that can be taken anywhere on set.

Link the two devices with a monitor interface cable to automatically send the lens maps directly onto the monitor screen.

Activate Teradek RT Overlays within the SmallHD monitor menu settings, and personalize the on-screen lens metadata and subject distance readouts.
To learn more about configuration, access the full setup guide here.
The Teradek RT workflow, combined with integrated SmallHD overlays and SmallHD monitors, provides a convenient ecosystem of streamlined monitoring and lens control. Teradek's legendary Bolt 4K transmits the video feed from the camera directly to the handheld monitor with zero-delay, giving the ability to pull focus, iris, and zoom while viewing critical lens information directly on the monitor. It's a high-performance wireless solution for focus pulling on any set.
Contact us to get started with your new wireless workflow!
For more information on new innovative products to streamline your workflow, subscribe to our email list and follow us on social media.