Achieve Wireless Camera Control with your Bolt 4K
DECEMBER 13, 2021
---
To continue supporting the needs of our on-set community, we're introducing a new kit to our Bolt 4K ecosystem: Bolt 4K LT Transmitter Kits.
Bolt 4K LT Transmitter Kits build upon the popular, ultra-lightweight Bolt 4K LT Transmitter. These transmitters are paired to Bolt 4K receivers and are available in 750 ft., 1500 ft., and MAX (up to 5000 ft.) ranges.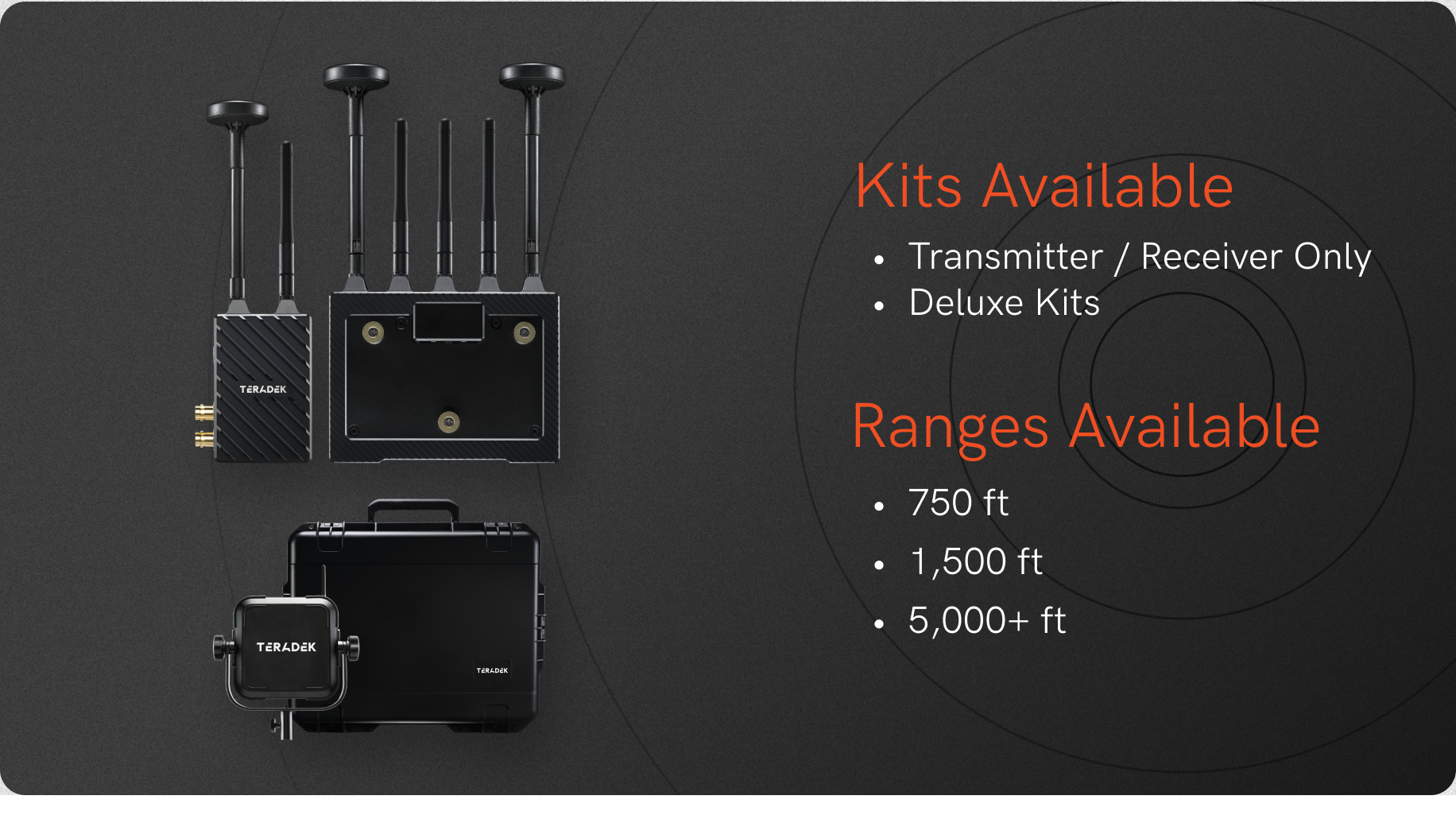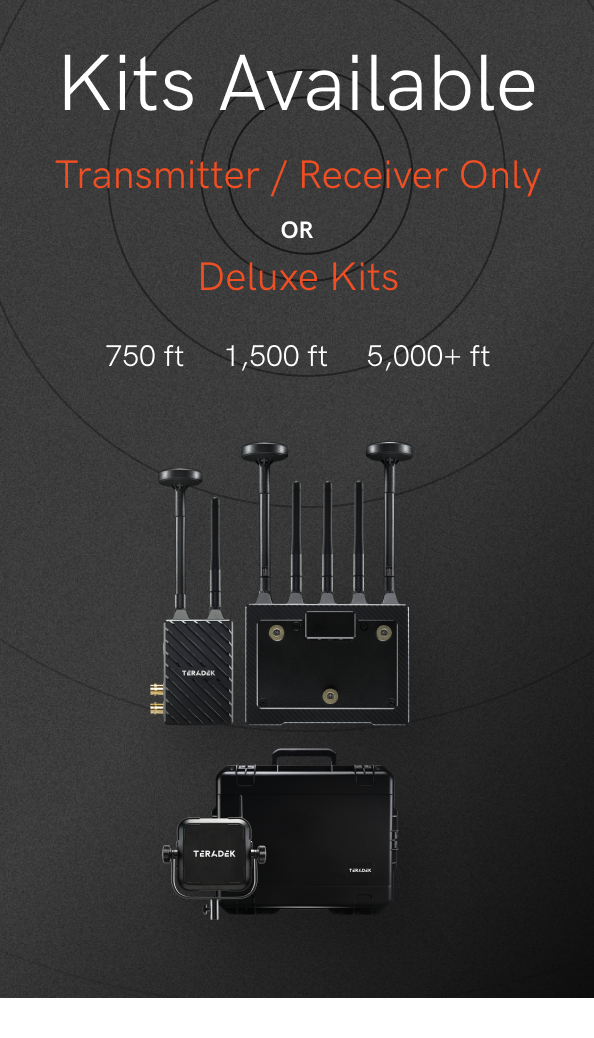 So what happened to Bolt 4K LT Receivers? Due to global supply chain delays, the components used to produce LT receivers are unavailable until further notice. Fortunately, Bolt 4K receivers are still available, still 100% compatible with Bolt 4K LT transmitters, and now come kitted with LT transmitters to continue providing you with the most reliable, highest-performing, zero-delay wireless video solutions. We appreciate your patience and flexibility as we continue to adapt to new developments in the worldwide supply shortage, and we look forward to identifying new ways to answer your production needs during these challenging times.
These Bolt 4K LT transmitter/Bolt 4K receiver kits offer 4K and HDR capability as well as exceptional signal quality, range, and field-proven durability. Even if your clients aren't asking you for 4K or HDR today, these kits ensure that you won't be left scrambling to find a completely new system when they do.
These days, flexibility is more critical than ever. Rental houses and owner-operators typically have a mix of Bolt 4K and Bolt 4K LT transmitters in stock, so when a production requests 4K or HDR capability, having a Bolt 4K receiver lets you quickly deliver an integrated solution and you can respond to virtually any demand as it arises.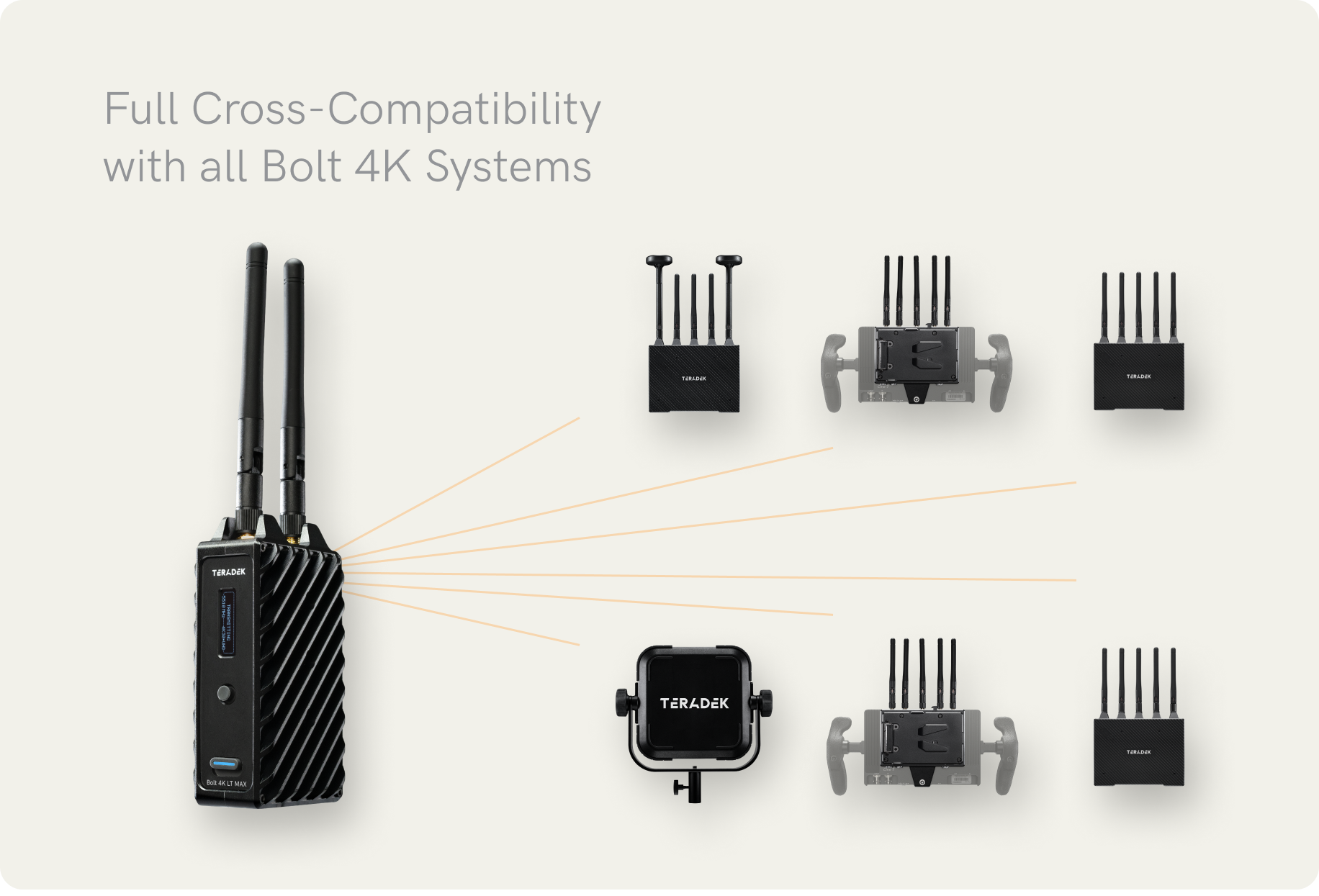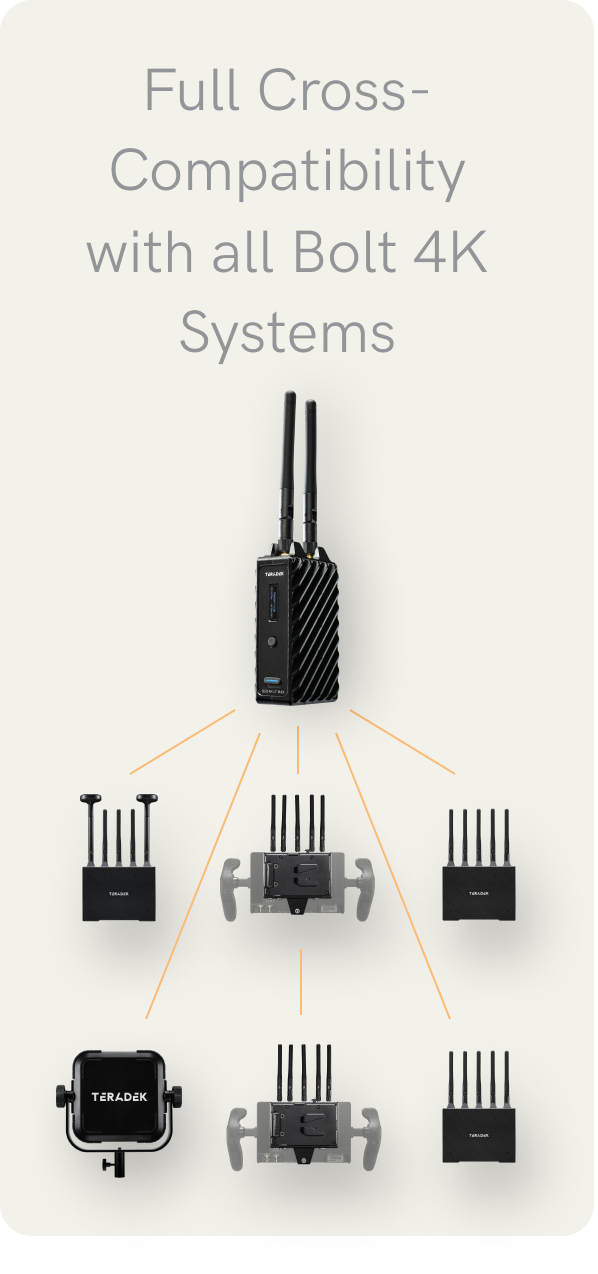 No matter what your zero-delay wireless monitoring needs are, we'll be here providing you the most capable, reliable, and trusted solutions for our community. Bolt 4K LT Transmitter Kits are now available.
Sign Up for Updates on our Newest Products