Introducing the ultra-slim HD live streaming encoder from Teradek
Introducing the ultra-slim HD
streaming encoder from Teradek
Get professional

live streaming

video without a

production studio
Go live anywhere — in 1080p and in a matter of seconds. With HDMI video connectivity, Vidiu X integrates seamlessly with cameras and switchers to deliver crisp live video to your viewers, all for a great price.
Reach Your
Audience at the
Touch of a Button
Whether you're a content creator streaming on multiple platforms, or a videographer live streaming events like weddings, church services, or sports, Vidiu X lets you simultaneously go live to Facebook, YouTube, Twitch and more.* That's less time getting in front of more viewers.
* Optional Sharelink subscription required.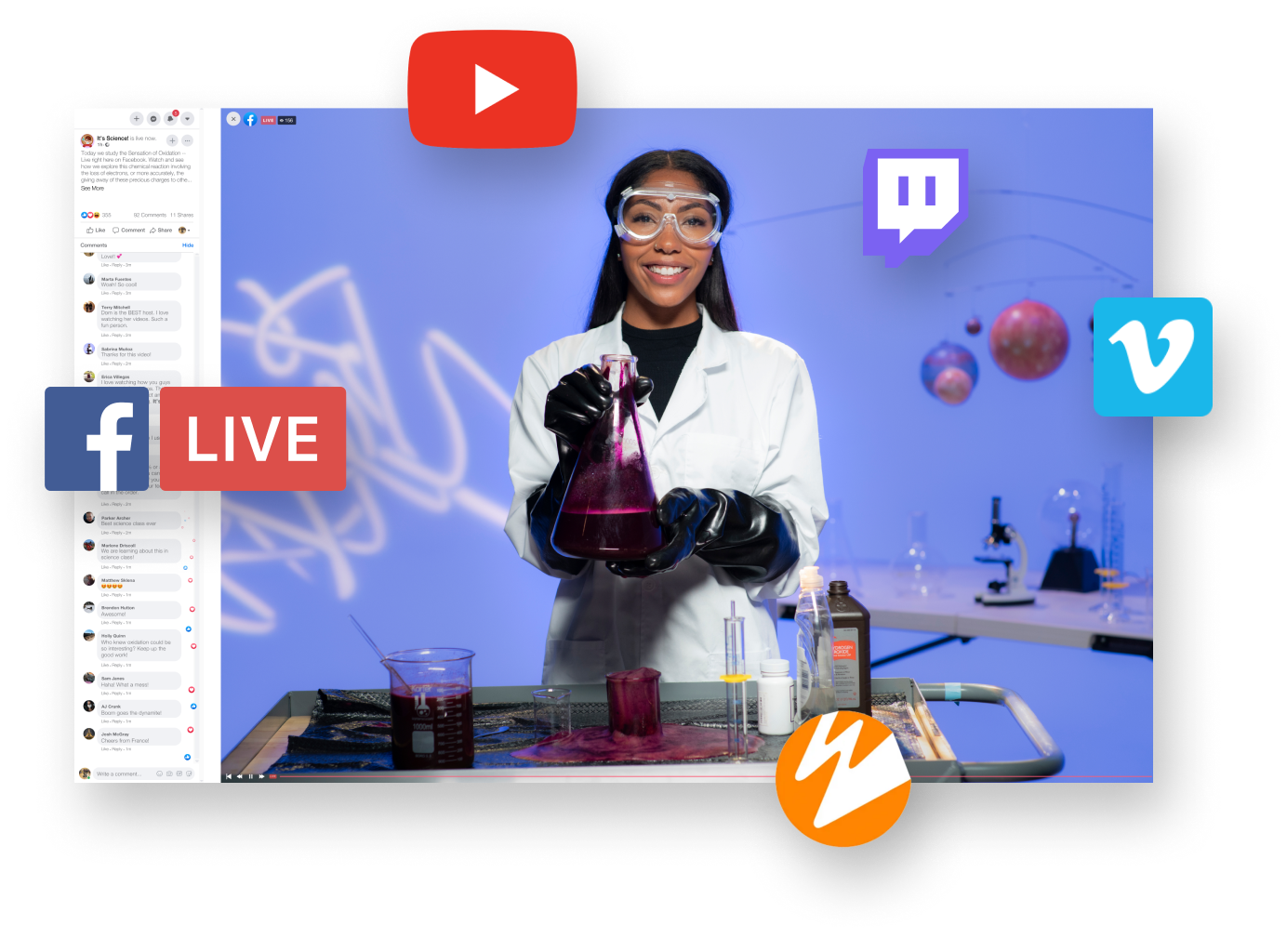 The Perfect
Streaming Partner
Unlock professional production quality and broadcast in HD from any HDMI video source. Vidiu X plugs in to professional cameras, switchers, and media players. Simply set it on your desk, and let it shine as a dedicated encoder for your live production needs.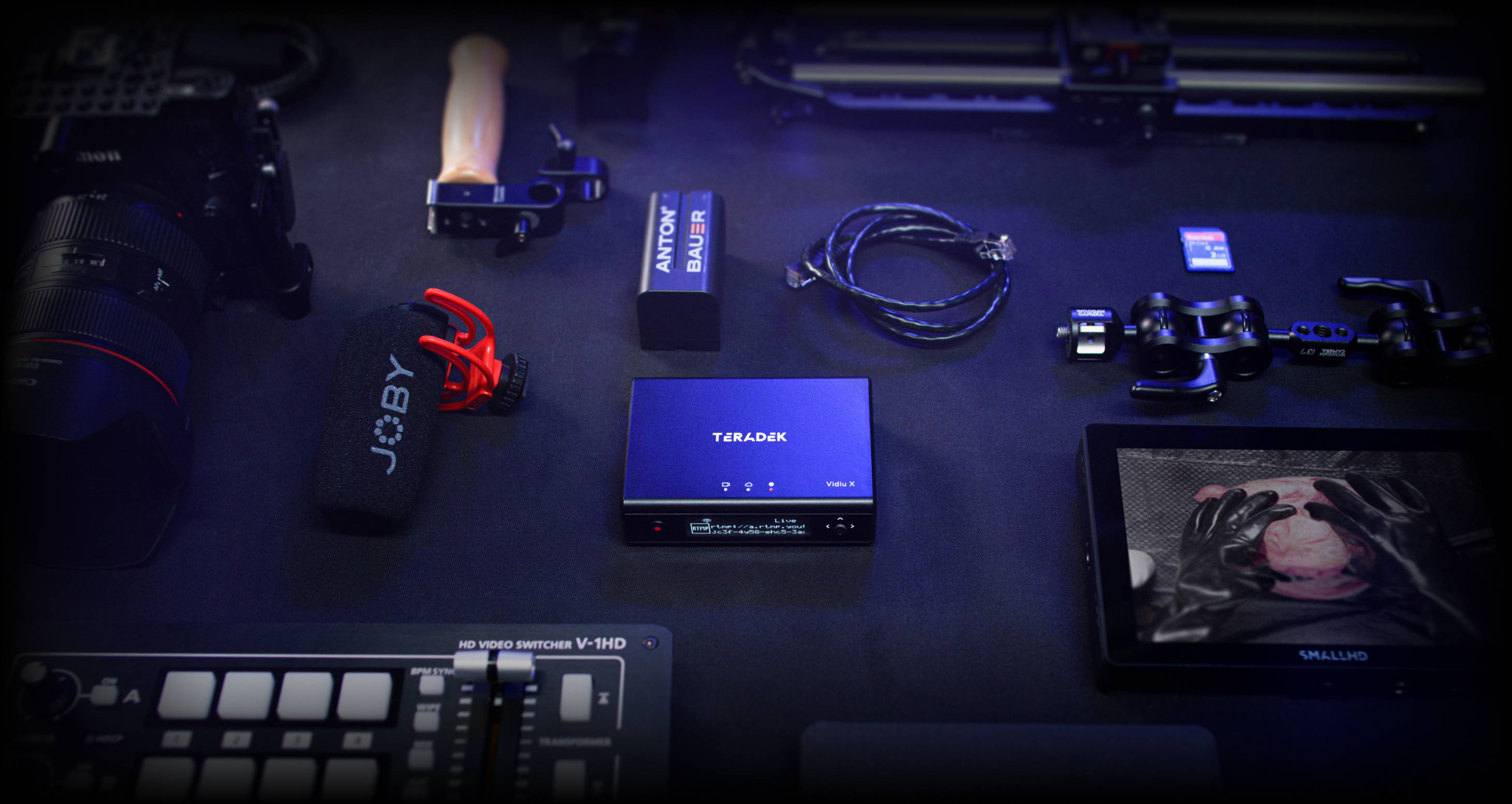 Streaming on-the-go, or from your home base? Vidiu X's compact size makes it easy to mount to your camera and take it with you, or station it on your production desk. It's also USB-C powered, which makes it easier than ever to keep your stream up and running throughout the day.
Vidiu X gives you 3 ways to keep your streams flowing smoothly. Ethernet for hardline reliability, cellular connectivity with your LTE USB modem for portability, and WiFi 6 for the best wireless connectivity on location. Best of all, Vidiu X can bond* together bandwidth from all of these interfaces, including mobile hotspots, so you can stream reliably from anywhere you go.
*Optional Sharelink subscription required
Stream Smarter
with Sharelink
Never worry about an inconsistent internet connection again. For a small monthly subscription, you can combine bandwidth from WiFi, Ethernet, and cellular sources through network bonding using Sharelink, Teradek's cloud platform.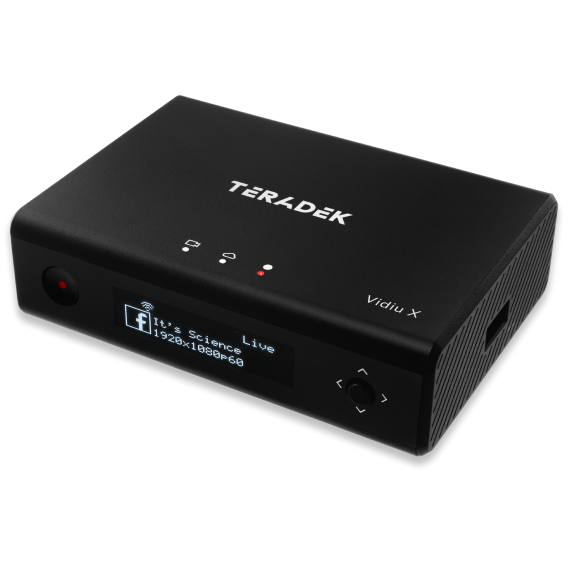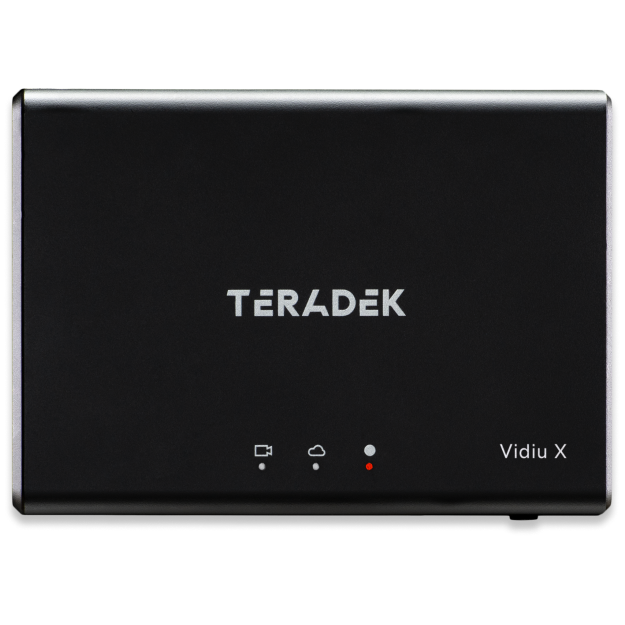 "Vidiu X is an amazing little box that checks all the boxes - reliable, easy to use, small, and affordable."
— Martin Jenoff
FOCAL POINT PRODUCTIONS, INC.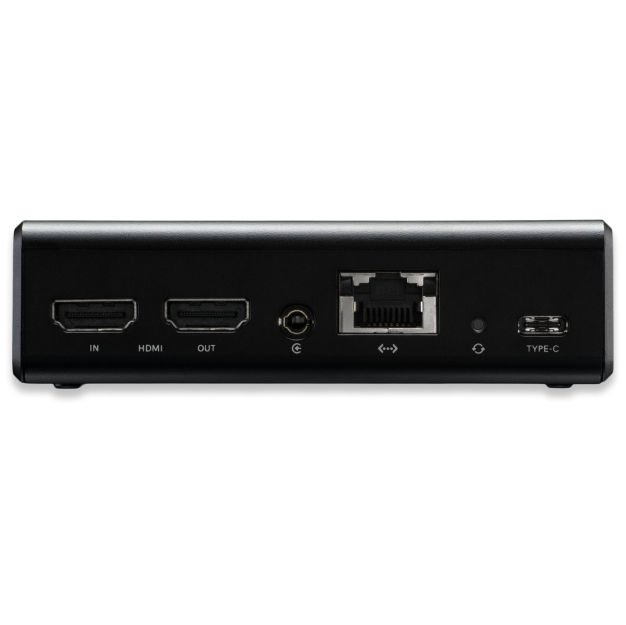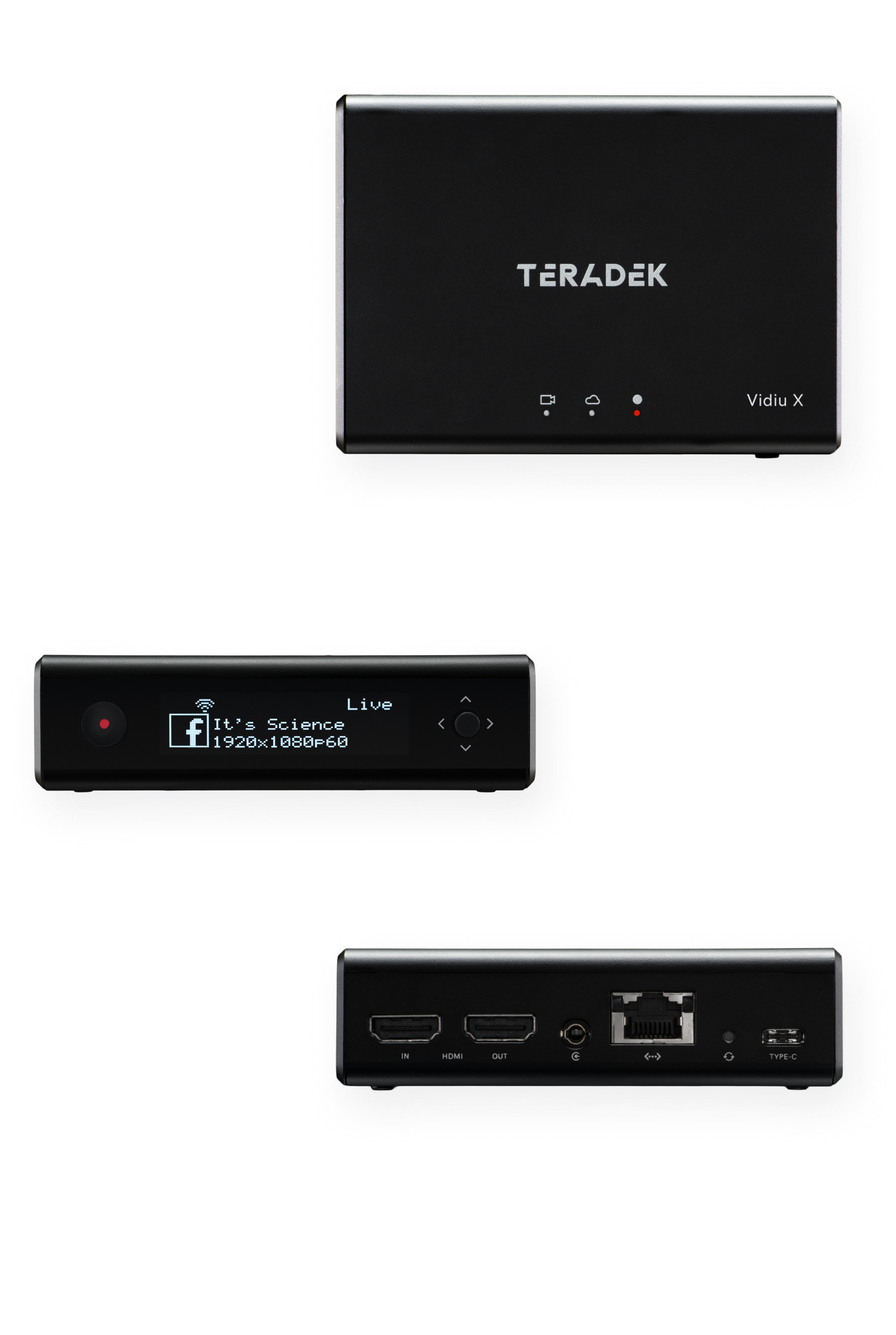 "Vidiu X is an amazing little box that checks all the boxes - reliable, easy to use, small, and affordable."
— Martin Jenoff
FOCAL POINT PRODUCTIONS, INC.
See the Difference
From content creators to studio producers, we have the right encoder solution for you.
| | | |
| --- | --- | --- |
| | | |
| | | |
| | | |
| | | |
| | | |
| | | |
| | | |
| --- | --- | --- |
| | | |
| | | |
| | | |
| | | |
| | | |
| | | |
| | | |
| | | |
Third Party USB Modem Support

Analog Line or
Mic IN / 2 Channel

3.5mm Line / Mic IN
3.5mm Headphone OUT
| | |
| --- | --- |
| | |
| | |
| | |
| --- | --- |
| | |
| | |
| | |
| --- | --- |
| | |
| | |
| | |
| --- | --- |
| | |
| | |
| | |
| --- | --- |
| | |
| | |
Frequently Asked Questions
What platforms can I stream to with Vidiu X?

You can stream to Facebook, YouTube, Vimeo, Wowza natively integrated within the Vidiu App. If you create a paid Sharelink account, Twitch, Facebook, YouTube, Legacy Live Stream, IBM Video Stream, and Wowza can be connected via a native integration. With a custom RTMP(s) and RTSP connection set up either within the Vidiu App or with an optional paid Sharelink account, you can set up a custom stream to virtually any platform, from Twitch to Kaltura and beyond!
Does Vidiu X have an app?
What resolutions and framerates can the Vidiu X stream?

The Vidiu X can stream up to 1080p60, giving it a wide range of uses: from streaming religious services to high-movement sporting events.
How can I connect the Vidiu X to the Internet?

The Vidiu X can connect to the internet through WiFi, Ethernet, USB cellular modem and/or share a cell phone's internet connection. And, with Teradek's Sharelink cloud service, you can combine the bandwidth of all these connections (i.e. bonding) for a higher quality and more stable live stream.
What's the difference between Vidiu X and Vidiu Go?

The Vidiu X is a more affordable, entry-level encoder that gives you the same internet connectivity options, multi-destination streaming and network bonding abilities as the Vidiu Go. The Vidiu Go is more suited for the more demanding streamers looking for SDI connectivity, H.265 encoding, as well as more remote features like a built-in battery and two USB modems. Read more...
Can the Vidiu X stream to multiple destinations at once?

Yes! Using Sharelink, Teradek's cloud service, you can expand your audience by streaming to many different platforms simultaneously.
What cameras are compatible with the Vidiu X?

The Vidiu X is compatible with any video source (camera or video player) that has an HDMI output and can output signals with 1080p resolution or lower, and 60p frames per second or lower.
Talk to a Product Specialist
Contact us today to learn how Vidiu X
can help you take your next production live.